Pentanet brings high end gaming performance to almost any device
---
Cloud gaming, sometimes called gaming on demand or gaming-as-a-service, is the future for gaming and computing and Pentanet (ASX:5GG) will soon be launching GeForce NOW – American multinational technology company NVIDIA's premiere cloud-based game streaming service powered by Pentanet.
GeForce NOW transforms nearly any laptop, desktop, Mac, Android or iOS mobile device into a high-end gaming PC using cloud technology. With over 80 of the biggest free to play games already on it, users are able to instantly play the most demanding PC games across devices without the need for expensive hardware systems, such as consoles like Xbox. With an extensive Australian waitlist and the service already seeing success overseas, this new entry into gaming offers gamers a new way to play their favourite PC games.
Cloud gaming companies typically operate on a subscription basis, with users paying for access to stream content. Pentanet's Founder and CEO Stephen Cornish joined Gary Rollo to discuss their offering in the cloud gaming market and when it will become available in Australia.
To learn more about Pentanet you can watch the first video to this series here: Pentanet's solution for fast internet
---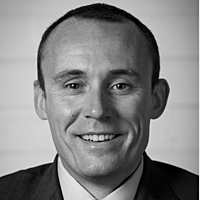 Portfolio Manager
Montgomery
Gary is the Portfolio Manager of the Montgomery Small Companies Fund – a small-cap Australian equity fund investing in 30 to 50 high quality, undervalued small and emerging companies with strong growth potential. The fund invests outside the ASX100.
Expertise