Perpetual Equity Investment Company Interim Results Presentation
---
Earlier this week I presented to investors on the half year results for the Perpetual Equity Investment Company. I also shared our views on the current investment backdrop and discussed how we are positioning the portfolio in the current environment.
Key Points
Strong operating profit after tax of $22.7m
A fully franked interim dividend of 2.2cents per share, a 175% increase in 1H16
Portfolio performance for the 6 months to 31 December 2016 was 11.2%, outperforming the benchmark by 0.8%
The Net Tangible Asset backing per share was $1.083 after tax as at 31 December 2016
Perpetual Equity Investment Company 1H17 Results Presentation
0:00 – Results overview, Geoff Lloyd
4:50 – Markets, Process and Performance, Vince Pezzullo
11:20 – Contributors and Detractors – Vince Pezzullo
15:35 – Portfolio Positioning – Vince Pezzullo
18:25 – Shareholder Services
For more information please visit The Perpetual Equity Investment Company Website.
---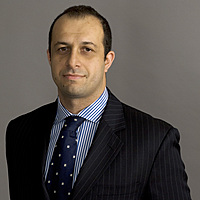 Deputy Head of Equities
Perpetual Asset Management (Australia)
Vince is the Deputy Head of Equities at Perpetual Asset Management Australia and is the Portfolio Manager for Australian Share, Geared Australian Share and the Perpetual Equity Investment Company Limited (ASX:PIC).
Expertise