Platinum: Alipay is everywhere in China
---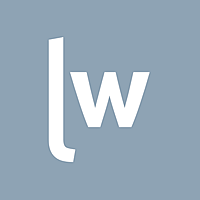 Andrew Clifford, Chief Investment Officer at Platinum, noted in his comments following a recent visit to China how Alibaba's e-commerce platform was everywhere he went. The site claims 450 million active users, with $3 trillion of annual transactions.
Alipay is an electronic wallet or online payment system that grew out of Alibaba's e-commerce platform in much the same way that PayPal had developed hand in hand with eBay. In China, however, Alipay has evolved to be much more than a way of settling online payments and, in the absence of a deep network of credit card and EFTPOS terminals, has become the way of settling essentially any transaction. Payments can be made from the app on one's mobile phone directly to the recipient. Setting up an account is straightforward and funds are transferred into and out of one's Alipay account via one's Chinese bank account.
The best news for merchants is that no fees are charged, making the system very attractive. What we were continually told by the locals is that there is simply no longer a need to carry cash, ATM cards or credit cards, as everyone from the street vendor of snacks to taxis and organised retailers accepts Alipay. This claim I suspect is somewhat exaggerated and was difficult to test, as, without a Chinese bank account, I couldn't complete my own registration.
Alipay claims to have 450 million active users and settles 200 million transactions daily. Annual transaction value is estimated at US$3 trillion. Needless to say, Alipay has many competitors, most notably, Tenpay, which is Tencent's e-payment platform and is integrated with the hugely popular WeChat app. It is once again an interesting example of how China has bypassed the developed world's approach and may well be moving to a cashless system faster than the West.
While the transfer of funds within Alipay attracts no fee, the platform hosts a universe of services by third parties from which Alipay does make money. One company we met is in the business of providing small (RMB 1000, or A$200) short-term (30 days) loans to university students. The company is having great success and incurring only a trivial level of nonperforming loans.
The key lending criteria are based on the credit rating data provided by Alipay, which of course has quite a rich pool of data on the applicant's payment history. This is notable because a group of consumers are gaining access to credit they never had. Similar businesses operate in the field of small business loans. In these transactions Alipay makes money only from the sale of the credit rating data. Other products on the Alipay platform include managed funds and insurance.
If the Alipay model were replicated in developed markets, the implications for credit card issuers and merchant acquirers as well as others who make a living off the payment system could be quite dramatic. Of course, this may be easier said than done, but undoubtedly many will be trying to emulate Alipay's success. Ant Financial, the company that owns Alipay, is currently privately owned. But the listed Alibaba Group has a right to purchase 33% of Ant Financial's shares when it becomes listed.
---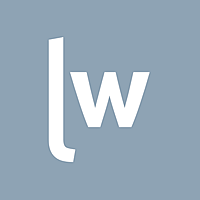 Livewire News brings you a wide range of financial insights with a focus on Global Macro, Fixed Income, Currencies and Commodities.
Expertise
No areas of expertise