Platinum's innovative new products now live
---
Platinum Asset Management's new Quoted Managed Funds began trading on the ASX yesterday. The Platinum International Fund - Quoted Managed Fund (ASX:PIXX) and the Platinum Asia Fund - Quoted Managed Fund (ASX:PAXX) will be structured as feeder funds into Platinum's two flagship unlisted funds, the Platinum International Funds (PIF) and the Platinum Asia Fund (PAF). CEO, Kerr Neilson noted that "These funds represent a significant improvement in the way in which actively managed funds are acquired by investors. Rather than proliferating additional products, these funds enable investors to gain ready access to the existing underlying funds' larger pools of capital. The underlying funds into which PIXX and PAXX will invest have enjoyed substantial long-term investment returns. The PIF has returned 12.7% per annum since inception, and the PAF has returned 15.0% per annum since inception." Find out more at the links below.
---

Follow Platinum Asset Management's wires
---
---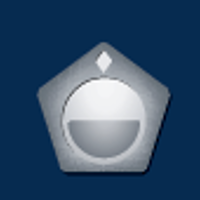 Platinum Asset Management
Platinum is an Australia-based investment manager that focuses on one asset class – international shares, or, more simply put, we provide portfolios of listed companies from around the world.
Expertise