Podcast: Inside Investing Episode #4
---
Have you ever wondered about the business model behind all those bikes that have popped up around town? Well that's one of the items on the agenda for this week's episode of Inside Investing, a joint initiative between Livewire and Cuffelinks.
For Livewire readers not familiar with Cuffelinks please check out the blurb at the bottom of this post.
On the Agenda
Retail revival – has the market gone too bearish on retails stocks
Goals based investing – flipping the question on your investing objectives
Global LICs are killing it right now
The Australian housing market… need I say more
The most misleading investment statistic going around?
The Future Generation Investment Forum should be a cracker
A feature on short selling
How those pesky bikes are going to make money (check out the image below)
A truly practical use for Bitcoin
The podcast is also availavble on iTunes: (VIEW LINK)
Featured articles
Time to switch back into retail?
Equities
Time to switch back into retail?
Will Australian house prices crash?
Will Australian House Prices Crash?
What real estate agents don't tell you
https://cuffelinks.com.au/real-estate-agents-dont-tell/
LIC update: The benefits of international investing
https://cuffelinks.com.au/lic-update-benefits-international-exposure/
Future Generation Investment Forum
Future Generation Investment Forum live stream
Ignore the rise of short selling at your peril
https://cuffelinks.com.au/ignore-rise-short-selling-peril/
About Cuffelinks
Cuffelinks provides investors with a complementary service to that of Livewire. The Cuffelinks website has a rich archive of well-researched articles providing answers to many important issues facing investors and how they implement their investment strategies. It is independently operated and the quality of the investment information is of the highest standard. For those Livewire readers not familiar with Cuffelinks, I highly recommend visiting the website and registering for the weekly newsletter.
About those bikes...
Oh yeah... How about this picture showing a massive pile of trashed share bikes in China!! Full story here: (VIEW LINK)
---

Follow James Marlay's wires
---
---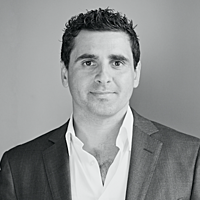 Co Founder
Livewire Markets
Livewire is Australia's #1 website for expert investment analysis. We work with leading investment professionals to deliver curated content that helps investors make confident and informed decisions. Safe investing and thanks for reading Livewire.
Expertise