Positioning for the unexpected
---
When market consensus is heavily positioned for one outcome, it pays to evaluate the probability of the exact opposite occurring. Consider inflation. It has been drifting down in Australia over the last fifteen years and is now as low as 1%. Consensus is for inflation to stay low, or even lower. Nader Naeimi, Head of Dynamic Markets, and Portfolio Manager of AMP Capital's new exchange-traded managed fund, the Dynamic Markets Fund (Hedge Fund) ASX:DMKT, told Livewire: "When putting a portfolio together, expectations play a big part. Inflation expectations are so low now. Falling a little bit more would be no surprise, but – what would be a surprise would be inflation going higher." In this short video, he discusses a commodity strategy that offers diversification if inflation were to surprise to the upside, as well as an overview of what to expect from the rest of the commodity complex.
---

Follow AMP Capital's wires
---
---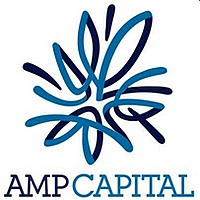 AMP Capital is one of the world's leading investment houses, with a 160-year pioneering heritage. Our enviable track record in real estate and infrastructure is coupled with deep expertise in fixed income, equities and multi-asset investments.
Expertise