Primary Gold (PGO.ASX): Flying under the radar and set for significant growth
---
Primary Gold (ASX:PGO) is developing the Mt Bundy Gold Project in the Northern Territory which has an existing resource of more than 1.2Moz of gold spread across three deposits. These include the shallow, low strip ratio Rustlers Roost deposit (795koz at 1.1g/t), the high grade historical Tom's Gully U/G mine (315koz at 8.9g/t) and Quest 29 deposit (148koz at 1.4g/t). All resources are located within 10km of each other, providing the opportunity for a large scale bulk operation targeting >150,000oz per annum production over a minimum 6 year mine life. Significant opportunity also exists for the Company to grow the existing resource base as the Mt Bundy project also has a substantial exploration package (1,500km² of tenements). These tenements have had very little exploration in the past 20 years, despite more than 60 gold occurrences being identified to date, which include a number of gold outcroppings at surface. Valuation: We see significant upside in the current share price ($0.10 / share) as we value Primary at $0.30 / share.
---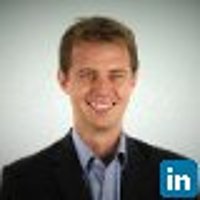 Director
TheSophisticatedInvestor.com.au
Adam is the Founder and Principal of thesophisticatedinvestor.com.au (TSI Capital). TSI provides equity analysis of listed companies, however, is different from traditional providers as TSI presents its analysis in a video format. This includes...
Expertise
No areas of expertise