Propertylink Half Year Result - PLG benefits from near $15m boost in valuations
---
Propertylink (PLG) posted its first result since listing on the ASX on 15 August 2016. Headline numbers were better than its prospectus forecasts. 
Portfolio value as of the 31 December 2016 was $697.8 million, which is higher than the expected $675.7 million value listed in its prospectus. PLG's occupancy rate also came in just higher than its prospectus forecast at 95.1%, compared with the 95.0% expected. Propertylink's Weighted Average Lease Expiry (WALE) is now 4.4 years, extended from the 3.6% published in the prospectus. 
PLG's property portfolio had 35 leasing transactions in the period covering 25.5% of the portfolio, with 52.12% of its lease expiry now not due for renewal until 2021 financial year of later. 
The company say its IPO related costs totalled $20.015 million, but as a result of the IPO, Propertylink has established a strong balance sheet position. Gearing is now 32.9% and cost of debt has also fallen to 3.27%. 
Whilst Propertylink has been acquiring new assets, it has recently announced the sale of two assets and plans to sell two more. On 10t February 2017, PLG said it had divested two refrigerated logistics warehouses in VIC and QLD for $73.1 million - which represents a 6% premium to book value. PLG also advised it exchanged contracts for the sale of two manufacturing warehouses in Rydalmere. 
PLG reaffirmed FY17 earnings guidance of $0.0667 and distribution per security of $0.0632. Propertylink had already reported its distribution to shareholders for the first half of 2017 financial year of $0.027 a security and the amount will be paid out to shareholders on the 3 March 2017. 
For more Reporting Season coverage, please visit  https://www.commsec.com.au/reportingseason
---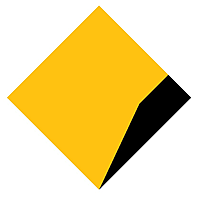 Online Stockbroker
Online Stockbroker
CommSec is Australia's leading online broker. CommSec has been committed to providing the best in online trading since 1995. CommSec helps make informed investment decisions with comprehensive market research, free live pricing and powerful...
Expertise
No areas of expertise