Putting people before profits
---
In this episode of In The Know, I talk to Kevin Johnson, President and Chief Executive Officer of Starbucks. In this wide reaching interview we find out how Starbucks' 4,000+ stores in China are faring in the face of ongoing US / China tensions, how the brand managed the well-documented racial discrimination incident in one of its US stores, and why putting people before profits is the driving force behind the business's resilience.
Grab a coffee and listen to our latest podcast episode below.
Never miss an episode

New episodes of 'Magellan - In The Know' will be published on the last Tuesday of each month. We seek to bring you timely, unique and thought-provoking insights to help you make sense of today's investment landscape. We will connect with colleagues and outside experts, including CEOs of stocks we hold and leading global consultants in economics, politics and risk. Click follow to be the first to receive it each month.

---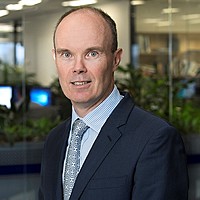 Chairman, CIO and Lead Portfolio Manager
Magellan
Hamish Douglass is Co-Founder, Chairman and Chief Investment Officer of Magellan Financial Group, and Lead Portfolio Manager of Magellan's Global Equity strategies.
Expertise