QAN international routes face more headwinds but Jetstar cruising
---
Qantas has reported a statutory profit after tax of $515 million which included $137 million of costs. The costs comprised of redundancies, restructuring and other costs related to its transformation program. Group underlying profit before tax (PBT) was $852 million in the period, a fall of $69 million or 7% on the previous corresponding period (pcp). The performance was helped by effective capacity management initiatives in the domestic and international operations. Additionally, benefits were derived from the fuel hedging program which delivered lower fuel prices and fuel efficiency measures along with lower AUD fuel prices.
Underlying EBIT for the international business fell 23% or $62 million, to $208 million. Unit Revenue declined by 9% as continuing competitive pressures mitigated fuel benefits. Qantas Domestic reported a 4% fall in Underlying EBIT to $371 million, a fall of $16 million. Net passenger revenue fell by 3% as international yield pressures remained a feature in combination with reduced travel requirements for the domestic resource sector. In response, resource-related capacity has been cut by 13% by 'down gauging' aircraft to manage lower demand. Resource related passenger revenue fell by $50 million, compared to first half of 2015/16. By comparison, non-resource market capacity was flat in the period marked by strong growth in the business and premium leisure segments, although this was balanced by lower capacity on routes between the east and west coasts of Australia. 
In underlying pre-tax terms (underlying EBIT), Jetstar was the best performing business segment, with the measure rising by 5% or $13 million, to $275 million. All components of Jetstar group's domestic and international businesses performed well. Jetstar International featured with strong revenue performance in its core markets, resulting in a record first half profit. 
Qantas' frequent flyer or loyalty business reported a record underlying EBIT of $181 million for the half, an increase of 3% or $5 million. The carrier highlighted the rollout of the new Woolworths program, in addition to strong Qantas Frequent Flyer credit card issuance helping deliver market share, growing to 17%. 
Looking toward the second half, the group sees Qantas and Jetstar to keep performing strongly in domestic terms. The frequent flyer program is expected to return to double digit growth. However the international routes will continue to face challenging conditions although the weaker revenue trend is expected to moderate. QAN declared a 50% franked interim dividend of $0.07 share, payable on 10 April 2017. The on-market share buy-back announced in August 2016 is set for completion in the second half with $91 million remaining of the total $366 million buy-back size. 
---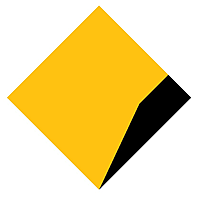 Online Stockbroker
Online Stockbroker
CommSec is Australia's leading online broker. CommSec has been committed to providing the best in online trading since 1995. CommSec helps make informed investment decisions with comprehensive market research, free live pricing and powerful...
Expertise
No areas of expertise