Qantas revenue tumbles - here's when it (and we) will soar again
---
You only had to step outside and look at the empty skies to have realised Qantas wouldn't be blowing us away with a stellar half-yearly report. 
Qantas today reported a $1.03 billion underlying loss, a recovery from the nearly $7 billion in revenue which was wiped out due to national and state border closures. The loss was mitigated by a swift restructuring of the cost base, including the controversial outsourcing of baggage handlers. 
To help us breakdown today's results is Blake Henricks, deputy managing director and portfolio manager for Firetrail Investments, who has been holding Qantas since the fund's inception three years ago. Firetrail materially increased its Qantas position through COVID-19 and remains optimistic about its outlook.  

By the numbers... 
Qantas today reported a $1.03 billion underlying loss in their half-yearly report. 
Nearly $7 billion in revenue was wiped due to national and state border closures. 
Despite the pick up in e-commerce, Qantas International had an underlying EBITDA loss of $549 million. The Freight division acquired three Airbus A321 in October to provide additional capacity for increased demand. 
Qantas maintains a strong liquidity position with $4.2 billion in cash and cash equivalents.
Net debt of $6 billion is at the top end of their $4.5-6 billion range, but in-line with market estimates.
Expecting domestic capacity to be -40% in the March quarter and -20% in the June quarter
Restructures saved Qantas from a bigger fall
"COVID-19 has presented Qantas with a once in a lifetime opportunity to restructure how they do things. One example is the outsourcing of baggage handling which a 3rd party company will do at a saving of $100 million per year," said Henricks.
Qantas' restructuring program is on track to deliver $600 million in cost benefits by the end of FY21, the report said. This will scale to $800 million by FY22 and over $1 billion by FY23.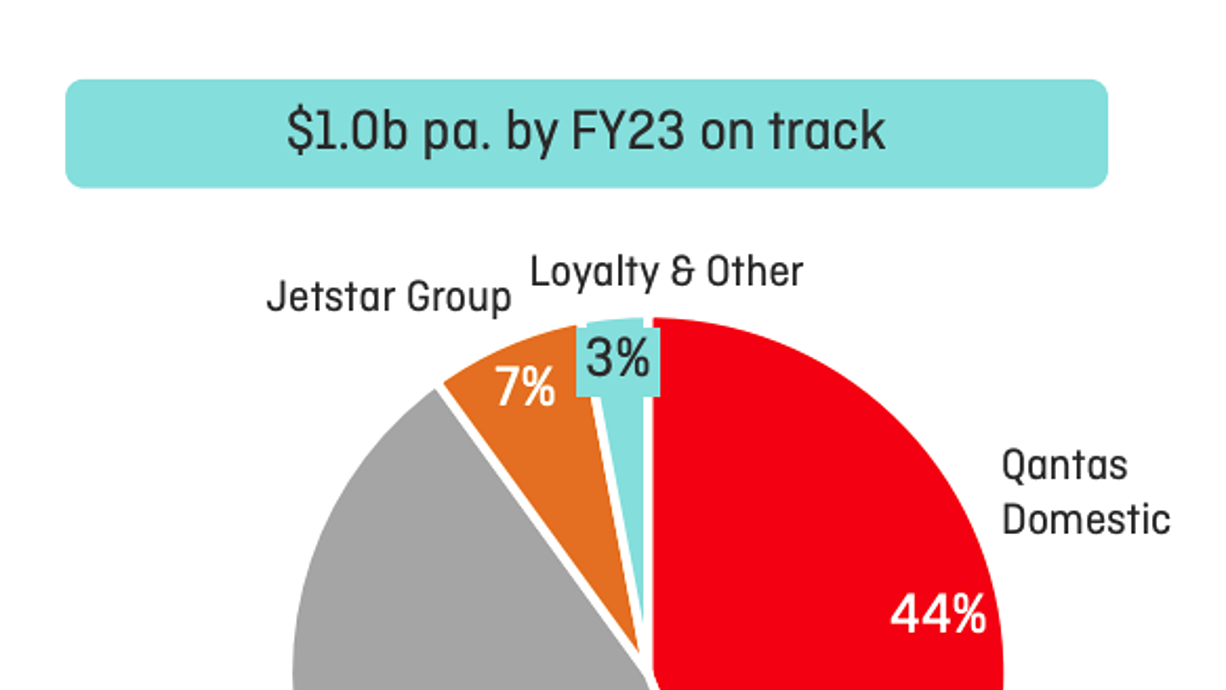 This restructuring will include raising its staff exits to 8,500 people, of which approximately 5,300 have already been exited. The move is unsurprising given the imminent end to the JobKeeper stimulus scheme and Qantas' reliance on the scheme for staff to date. 

Will Rex, the underdog, chew into Qantas' domestic market share? 

With Virgin penned down by private equity, Henricks believes, it is likely to trim the fat and move away from corporate flights. 
"Case in point, Virgin previously operated a mix of aircraft including 737, A330 and B777. They are now moving back to a single fleet of 737 which will simplify their operations. The net impact is higher Qantas profits, driven by better market pricing, and Qantas taking more market share in the corporate space."
However, corporate flights are expected to take a hit as more companies move their face-to-face services to digital alternatives. 
Henricks also warns investors not to underestimate regional airline Rex, which has stepped up during COVID-19 to take on flights from our embattled airlines. 
"A spanner in the works of the domestic duopoly is the entry of Rex into the domestic market. Rex has traditionally made around $20 million of profit each year flying regional routes," he said. 
But it's there's no cause for concern just yet: "Our analysis shows, with Rex flying only six aircraft on the Sydney to Melbourne route, consumers may be disappointed with the reliability," said Henricks. 
"Twenty-three new domestic routes were announced in response to changing demand patterns as people looked for opportunities to travel within Australia. More new routes are planned in the second half," said the report.
Interesting stats from the 1H21 report: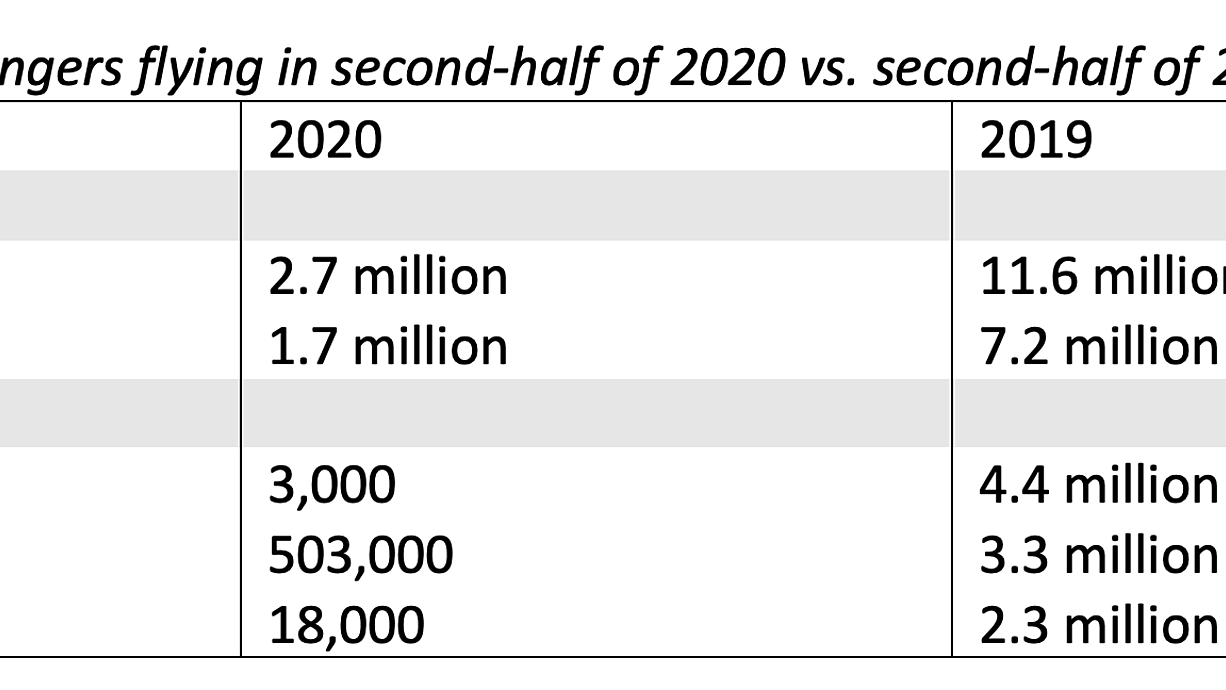 Source: KPMG Interim report for Qantas/ Livewire Markets.
Will we be hitting the skies soon?
The question we've all be wanting to ask! 
Qantas is forecasting international travel to restart at the end of October 2021, with a boost to trans-Tasman travel from July 2021. 
"While border closures have been a major impediment to travel, there is mounting evidence that people are wanting to travel. As examples, China and Russia are both fully recovered on domestic air travel," said Henricks. 
But don't pack your bags just yet, Henricks noted external factors, like the vaccine rollout and possible COVID-19 outbreak, may stymie Qantas from hitting these targets. 
Want more earnings season reporting and analysis like this?
Hit like so we know that we know you want more of this type of content.
Throughout February, my colleagues Bella Kidman, Patrick Poke, Glenn Freeman, and Angus Kennedy will also publish similar Q&As on Livewire readers' most-tipped big caps and small caps. Hit FOLLOW on our profiles to be notified when these wires are published.