The most-tipped large caps for 2021
---
In December 2020, 5,137 Livewire readers fired up their spreadsheets, tweaked their assumptions and gazed into their crystal balls before nominating the stocks they reckon will deliver the goods in 2021.
There's a well-known phrase that springs to mind when reviewing the most-tipped large-caps for 2021: "If it ain't broke, don't fix it."
The +50% return in a turbulent year resulted in seven of the top ten from 2020 retaining their spots on the 2021 list. While many perceive small-caps as the most fertile hunting ground for alpha, it is interesting to note that eight of the 10 most-tipped companies are members of the ASX100 index.
The local market is notorious for a heavy weighting towards resources and financials, yet the large-cap list for 2021 presents a balance of exposure across sectors and market caps. Banking, resources, healthcare and technology all feature with market caps ranging from $3 billion to $150 billion. Notable absentees include our much-maligned telco operator and the toilet paper peddlers that seemed essential to our existence less than a year ago.
In this wire, I'll take you through the results and touch on some standout stats from the large-caps you're backing, and provide some expert fundie commentary.
But before we do... By publishing this list, we share information from the Livewire readership and we hope it inspires ideas for further research. This information is not, nor is it intended to be a set of recommendations. Please do your own research and seek advice from a professional. 
Large caps at a glance
The average market cap of the ten companies is $63 billion.
CSL was again the most-tipped stock in the survey receiving 6.5% of all tips.
The three most-tipped stocks were CSL, Fortescue and Afterpay with 14.1% of all tips.
CBA with a $150 billion market cap is the largest company on the ASX and is the only 'Big Four' bank on the list.
Afterpay delivered the best CY20 return of 303% yet received a lower percentage of the 2021 survey votes, falling from 4.2% in 2020 to 3% in 2021.
RIO, Westpac and Altium all drop off the list from 2020. 
Click on the image to enlarge
The #1 most tipped large-cap: CSL Limited (ASX:CSL)

Percentage of votes in the top 10: 24.2%
CSL Limited (ASX:CSL) has again come in as the most tipped large-cap despite delivering investors with a modest return for CY20. At one point in 2020 CSL passed Commonwealth Bank as the largest company on the ASX boasting a valuation more than $140 billion. However, the stock now sits well off the 2020 high of ~$342 per share.
Clearly, it will take more than one average year from CSL to challenge the resolve of CSL's loyal supporters. In a recent wire, Alphinity's Stuart Welch highlighted just how impressive the growth of CSL has been within the ASX over the past decade.
"CSL grew from an index weight of 1.8% in 2010 to 8.0% today, representing approximately 70% of the healthcare sector's market capitalisation growth over that period. What is even more impressive is that they achieved that without issuing a single share, in fact, they bought back stock."
During that period shareholders have benefitted from healthy share price appreciation and twenty consecutive dividends.
The #2 most tipped large-cap: Fortescue Metals (ASX:FMG)
Percentage of votes in the top 10: 17.2%
Fortescue Metals Group (ASX:FMG) is an iconic Australian success story chaired by the enigmatic Andrew 'Twiggy' Forrest. The stock is currently trading near all-time highs on the back of a stunning 135% return in CY20. Australian mining companies were a bright spot in 2020 as their operations went unhindered by Covid, allowing them to take advantage of soaring prices in key commodities such as iron ore.
Dushko Bajic from First Sentier recently highlighted Fortescue as a potential outperformer for the year ahead. Bajic says the Pilbara iron ore sector is a competitive advantage for Australia's economy and a great source of investment opportunity with stocks like FMG sitting low on the cost curve.
Perhaps, the biggest (and most surprising) kicker for FMG is that the stock is falling onto the radar of income investors. Peter Gardner from income specialists Plato Investment Management recently called out FMG as a top source of franked income. Gardner estimates the pure-play iron ore miner is spitting out gross income north of 14%.
The #3 most tipped large-cap: Afterpay Limited (ASX:APT)
Percentage of votes in the top 10: 11.1%
Afterpay (ASX:APT) must surely be the most discussed stock on the ASX. Is there anything that hasn't been said? Afterpay netted 3% of all voters in the survey sliding from second to third on the list. Shareholders who could tolerate the volatility in 2020 would have enjoyed a 303% return, and no doubt would have been joined on this journey by just about every other punter on the street. Afterpay has been a stunning success story with the company going from IPO to an ASX20 stock in five years. It is hard to believe that the Buy Now Pay Later sector now has ten firms all scrambling for a piece of the pie.
Now, you don't need to look too far to find a bull thesis on Afterpay (just ask your Uber driver) and perhaps the falling share of votes in the reader survey indicates a moderating mood towards this stunning growth story. However, given many readers are already enthused by Afterpay's outlook, I thought I'd leave you with a more sobering quote from Simon Mahwhinney, it is always good to test your thesis.
We can see an upside from a long-term investment in Afterpay. But it would take world domination and the toppling of massive incumbents who are unlikely to watch from the sidelines. And even then a long-term investment in Afterpay today might just be okay and nowhere near as high returning as investors have enjoyed over recent years.
The #4 most tipped large-cap: Woodside (ASX:WPL)
Percentage of votes in the top 10: 10.7%
Woodside Petroleum retains a spot in the top 10, netting 2.9% of all voters in the survey despite a –30% return for CY20. 2020 was such a challenging year for Woodside that it earned a spot in Hugh Dive's annual Dogs of the ASX report, not the sort of trophy Darryl Kerrigan would be sending to the pool room.
Yet the energy sector has captured the attention of value investors and Livewire readers alike. Lazard's Dr Philipp Hofflin recently outlined his detailed thesis on the energy space with Woodside as one of his key picks. It appears that more investors are coming around to a similar view with Woodside rallying from $17.45 per share in early November to $24.75 at the time of writing.
The #5 most tipped large-cap (MQG)
Percentage of votes in the top 10: 9.7%
Macquarie Group (ASX:MQG) round out the top 5 stocks on our large-cap list netting 2.6% of all tips. It is a similar story in many ways to that of CSL. Macquarie is an outlier in the domestic banking sector. It has developed a loyal following of investors drawn by the best in breed management and recurring revenues derived from its funds management businesses.
Macquarie has always been on the edge of innovation. Michelle Lopez from Aberdeen Standard Investments recently noted the heavy exposure that Macquarie offers to renewable energy assets. Lopez believes the transition to renewable energy is a trend investors can't ignore and says Macquarie's focus on this area is a core competitive advantage.
The #6 most tipped big-cap: Xero Ltd (ASX:XRO)
Percentage of votes in the top 10: 7.3%
At sixth place, we have Xero (ASX:XRO). One of the standout performers of your 2020 top picks. After returning 83%, this Aussie Tech darling is back for another round.
Martin Colon of Schroders believes the current valuation of Xero is a symptom of levitating asset prices caused by government stimulus. In Colon's view, the basic numbers don't add up:
When you're paying $16bn upfront for the business, you're assuming this profitability for more than 10 million small businesses, or about four times the current customer base. Either that or small businesses pay far higher prices than they are currently. That is a lot of success in order to receive an average market return if it eventuates.
The #7 most tipped big-cap: BHP Group (ASX:BHP)
Percentage of votes in the top 10: 6.9%
At seventh place, we have BHP Group (ASX:BHP). The resources giant was also featured in your 2020 top picks, slipping in popularity from fourth place down three spots. Recently the company has kicked off the year with a bang, returning over 10% in the last month and taking over CSL to become the second-largest company on the ASX.

The #8 most tipped big-cap: The A2 Milk Company (ASX:A2M)
Percentage of votes in the top 10: 5.4%
At eighth place is The A2 Milk Company (ASX: A2M). After hitting all-time highs of $20.05 in June, tensions with China led to an outlook that consistently worsened. After entering a trading halt in December to announce an earnings downgrade the stock fell 25% in two days.

Now trading at a 22% discount from its Jan 2020 prices the stock presents an exciting opportunity. Steve Johnson of Forager Funds identified in December his number one lesson in 2020 was how quickly a business with a good management team can turn a dire situation around.
The question remains whether A2M will join the list of companies who were able to 'turn it around'.
The #9 most tipped big-cap: Appen Ltd (ASX:APX)
Percentage of votes in the top 10: 3.7%
Appen Ltd (ASX: APX) comes in tied for ninth place year. Making a debut on the most-tipped large cap list after featuring on the small cap list in 2020.

Last year, the stock lead the index out of its March lows, and at its highest, up 98% in August from its January price. However, in the latter half of 2020 cyclicals made their comeback and the company announced earnings downgrades after underperformance in Q4. All in all, Appen delivered a quiet 9% return by the year's close.
Appen is the pick of the WAAAX stocks for Firetrail Investment's Michael Bell. Considering the earnings multiples (or lack thereof) of the other tech darlings of the ASX, Bell can justify their current price given the amount of growth he sees playing out for the firm.
Also the #9 most tipped big-cap: Commonwealth Bank of Australia (ASX:CBA)
Percentage of votes in the top 10: 3.7%
The final spot on your top-tipped big cap list goes to the Commonwealth Bank (ASX:CBA). It wouldn't be an Australian big cap list without a traditional bank.

2020 was a tumultuous year for the country's largest company. CBA momentarily lost that title to CSL but quickly regained its lead on the back of a rotation to cyclicals in Q4. Since its September lows, the stock ran 34% and is now nearing its Jan 2020 prices.
For Coolabah Capital's Christopher Joye, the Aussie banks proved themselves indestructible in 2020, fending off 'aggressive stress testing' by the Australian Prudential Regulation Authority (APRA). As the nation makes its way out of the pandemic the future looks bright for the nation's biggest firm.
Conclusion
There was a time when investing in large caps was about miners and banks, but the list above highlights the evolution that is taking place within the top 100 companies on the ASX, and it is exciting to watch. Labels in the investment world, like 'value' and 'growth', force people into one camp or the other. In your large-cap tips for 2021 there's definitely something for everyone.
Stay up-to-date with the most-tipped stocks
My colleague Ally Selby will be publishing the ten most tipped small-caps for 2021, follow Ally's profile on Livewire to be notified when the article goes live. We will be tracking the performance of the most tipped stocks throughout 2021 and provide quarterly updates on how your picks are performing.
If you enjoyed this wire please give it a 'Like' and follow my profile to be updated each time I publish.
........
Livewire gives readers access to information and educational content provided by financial services professionals and companies ("Livewire Contributors"). Livewire does not operate under an Australian financial services licence and relies on the exemption available under section 911A(2)(eb) of the Corporations Act 2001 (Cth) in respect of any advice given. Any advice on this site is general in nature and does not take into consideration your objectives, financial situation or needs. Before making a decision please consider these and any relevant Product Disclosure Statement. Livewire has commercial relationships with some Livewire Contributors.
---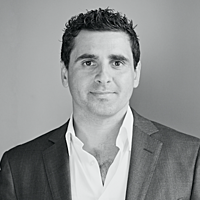 Co Founder
Livewire Markets
Livewire is Australia's #1 website for expert investment analysis. We work with leading investment professionals to deliver curated content that helps investors make confident and informed decisions. Safe investing and thanks for reading Livewire.
Expertise