Top-tipped of 2020: Big-caps up 50% YTD
---
This time last year, we asked Livewire readers to submit their #1 stock pick for 2020. Once the results were in, we tallied up the votes and using the Sharesight platform we've tracked the performance of two portfolios comprising the ten most tipped big-caps and small-caps.
In 2019, the most tipped-big caps delivered a stunning return above 50%. The success of the 2019 reader picks, whilst challenging to emulate, created record interest in the 2020 survey with close to 7,000 investors submitting their views.
Throughout this rollercoaster year, we've keenly followed the journey of our readers' tips, and in this wire, we will take a look at how your most tipped big-cap portfolio has performed.
And didn't you do well (again).
By April, the top ten most-tipped group was already beating the market by 8%, down only 12.4%, in the middle of a global lockdown. 
In May, the group were still in negative territory at -4.7%. Putting pedal to the metal, the portfolio of ten shot up almost 25% by September, following an uncertain reporting season. 
And now, with 2021 just weeks away, and despite all the commotion in the market, Livewire readers have yet again succeeded in selecting high-performing companies. In fact, your ten most-tipped stocks are up a staggering 53.04% YTD.
In this final update for the year, we'll shine a light on these over-achievers and draw out who did what best (and who might look to do better in 2021).
We also want to give you a heads-up that the next survey is running again soon - and that if you participate, you'll be among the first to get the "Most tipped for 2021" reports.
Readers' tips for the best-performing stocks in 2020 
To refresh your memory, here are the stocks you picked, and their performance over the year (data kindly provided by Sharesight). 

Top 3 Most-Tipped
The three most tipped stocks of 2020 were Afterpay, CSL and Macquarie Group. If you collated the data for only these three stocks, you'd be met with a return of 99.6% YTD. But it was Afterpay that did all the heavy lifting, with CSL and Macquarie barely in the black.
Despite a year of market volatility and global uncertainty, it has been curious to observe the two consecutive years of strong performance from these crowd-sourced portfolios. Like many of you, I can't wait to see the top ten for 2021 and what the year will throw at us. 
The Winner – Afterpay
Up a gravity defying 291.98% YTD, the Buy Now, Pay Later giant has lived up to its name of the ASX darling. After falling to a share price of $8.90 in March during the sell-off, Afterpay rode the global tech wave, capitalising on the move to online retail and stunningly rose 1,190% since March 23. 
Not only is Afterpay the best performer on our list of ten, but if you removed this stock, the nine remaining stocks would be up 27% on average. But with other small-cap BNPL companies running Afterpay's race, will 2021 see the same enormous amount of success? 
Allan Gray's Simon Mawhinney recently wrote on Livewire that he believes the best of Afterpay is behind us. 
"We can see an upside from a long-term investment in Afterpay. But it would take world domination and the toppling of massive incumbents who are unlikely to watch from the sidelines. To us, the risks seem heavily skewed to the downside."
The results of our next survey will be a telling indicator of your thoughts on this matter. 
By the numbers
+53.04% - That's how much Livewire readers' top ten are up YTD
+291.98% - Yes. Afterpay YTD. Enough said
+27% - The average upside for the nine remaining stocks on the list 
649 - Accounting software company Xero's astonishing P/E ratio
6% - ASX darling CSL's approximate upside in 2020, down from 50.8% in 2019
-4.7% - The top ten's overall position in the gloom of May. The number at the top of this list shows how far they've come 
What we learnt
Mining and energy stocks performed across the board
For the mining and energy stocks, Fortescue Metals (ASX: FMG) did the heavy lifting, providing investors with a 137% return YTD, and a dividend yield of 8%. In a year where dividends were cut and deferred, Fortescue was every income investor's dream. Plato's Peter Gardner recently published a wire detailing the best places to find income, highlighting Fortescue's long-term positive outlook.
Rio and BHP trotted along, achieving positive returns of 24.5% and 17.5% respectively.
The laggard in the space for 2020 was Woodside Petroleum, one of the two stocks to end up with a negative return throughout the year. Woodside fell by 27.0%, making it the worst-performing stock on the most tipped list. 
But with the world becoming increasingly aware of environmental concerns and ESG requirements, I can't wait to see if you still think these stocks are hot property, or whether they're companies of the past. 
An Aussie favourite with impressive returns 
Most Aussie equity investors would be familiar with the impressive business model and management of accounting software company Xero. Not only has Xero delivered returns of 94.0% YTD but the stock has risen by 120% since November last year (that is in the middle of a pandemic). Xero is one of Australia's (or New Zealand's) best growth stories and the third-best performer on our list of ten. 
While 2020 saw the acceleration of online usage, benefitting Xero, will 2021 slow this trend down? As Xero enters 2021 with a PE of 649x, investors have to be wondering 'is the stock's best behind them?' I'll leave it in your capable hands to decide if Xero just keeps on chugging.
Beware of the banks 
Comparing Westpac and Macquarie is, arguably, like comparing apples and oranges. Similarly, the two banks had vastly different years, demonstrated in their performance throughout the calendar year. 
Macquarie Group, which is up 1.25% YTD, took a hit throughout the March lows and took a while to recover. But the silver doughnut has finally cracked its January levels and is on track to reach its February highs. 
On a recent episode of Buy Hold Sell, both David Wilson and Ben Clark have sung Macquarie's praises, detailing that whilst the short-term future looks unsteady for banks, Macquarie is doing all the right things to achieve a stellar recovery. 
Westpac, unsurprisingly, was a laggard in our list of ten, down 16.1% YTD. With dividends cut and low-interest rates, Westpac seemed doomed from March onwards. But with the vaccine announcements at the beginning of November, the big bank has shot up 12% in less than two months. 
Marcus Padley of Marcus Today picked Westpac as a recovery play on the back of the vaccine news. 
"With anticipation of higher interest rates, a healthy housing market and a faster than expected return to dividend normalisation" Padley and his team is backing the bank into the new year.
It will certainly be interesting to see if Westpac and the other big banks will make the top ten most tipped for 2021, particularly considering the rotation into value stocks. But will this shift last? Your guess is as good as mine! 
The surprising laggards - CSL and Altium 
Whilst both still returning positive returns in 2020, both CSL and Altium delivered shy of 10%. 
CSL
CSL was the most-tipped stock for 2020 with 9.4% of all tips. This confidence comes after the stock gained 50.8% in 2019, to give it a market cap of $125.9 billion. But the bio-tech company was not met with the same luck in 2020, despite their involvement in the distribution of the COVID-19 vaccine. Up less than 6% this year, the stock experienced heightened volatility. 
Nonetheless, fundies, investors and Livewire readers cannot get enough of it. On a recent episode of Buy Hold Sell, Catherine Allfrey labelled CSL as the stock you can afford to buy, forget about for 10 years and turn around and find you made a lot of money. But with the failed Australian vaccine, will CSL's fundamentals save them? The good news is, you get to pick! 
ALTIUM 
Similar to CSL, Altium delivered a return of less than 4% YTD, disappointing growth investors nationwide. The SaaS giant's share price fell hard throughout March, and whilst it rallied along with the rest of the sharemarket it only just reached its January levels. And for a company straggling along, it's also trading at a PE of 111x. 
According to Phil King, CIO of Regal Funds Management, Altium along with the other WAAAX stocks are simply too expensive for what they're delivering. 
"The WAAAX stocks look expensive, so we're very focused on the next generation that are doing very well for us."
By this time next year, there could be a few more WAAAX stocks reaching your most tipped list... we will have to wait and see. 
Conclusion
The relative success of the lockdowns, the power of QE and the prospect of a successful vaccine rollout have combined mightily to raise ASX large-cap stocks back to something like their place in the sun. But the question is: For how long?  Mining looks strong, but some analysts fear the best might be over for Afterpay and Xero, while, of the banks, only MQG looks set on a reliably steady upward trajectory. As for CSL, for so long a dependable performer, the vaccine failure clamped a heavy handbrake which is as yet unreleased. Optimism for 2021 is tightly indexed to a COVID free year and continued RBA support.  
2021 survey now open!
After two consecutive years of stunning performance there's no doubt that the level of interest in the big-caps Livewire readers are tipping will hit a new high. 
If you want to be the first to gain access to 'The most tipped stocks for 2021' and our fund managers #1 stocks for 2021 you just need to participate in our 2021 reader survey, which you can do by clicking here.
In the mean time, my colleagues Glenn Freeman and James Marlay will publish the yearly update for the top ten most tipped small-caps and the #1 stocks for 2020 as nominated by our panel of fund managers. 


........
Livewire gives readers access to information and educational content provided by financial services professionals and companies ("Livewire Contributors"). Livewire does not operate under an Australian financial services licence and relies on the exemption available under section 911A(2)(eb) of the Corporations Act 2001 (Cth) in respect of any advice given. Any advice on this site is general in nature and does not take into consideration your objectives, financial situation or needs. Before making a decision please consider these and any relevant Product Disclosure Statement. Livewire has commercial relationships with some Livewire Contributors.
---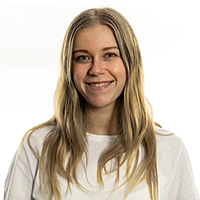 Content Editor
Livewire Markets
Bella is a Content Editor at Livewire Markets.
Expertise