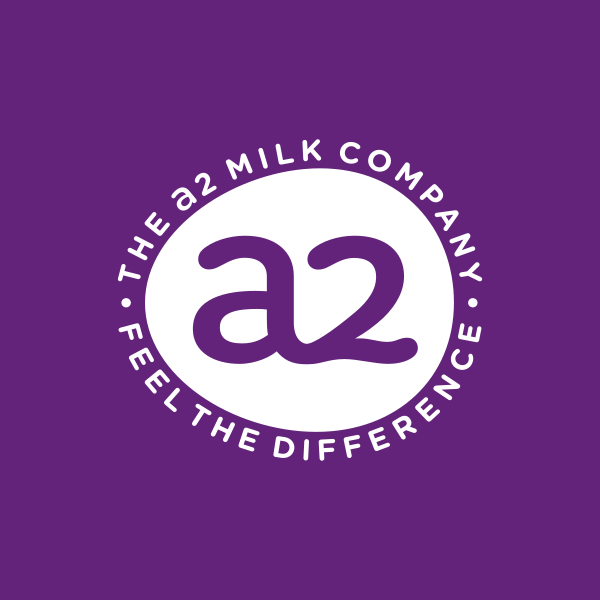 Listed Company
The A2 Milk Company Ltd (ASX A2M)
The A2 Milk Company is a New Zealand company founded in 2000 by Corran McLachlan and Howard Paterson. A2M is an FMCG company exclusively focused on the sale of milk products containing the A2 beta-casein protein type and operates in New Zealand, Australia, Greater China, North America and several emerging markets. The company headquarters are in Auckland, New Zealand and it's shares trade publicly on the ASX and NZX. The primary brands are a2 and a2 Milk and A2 has a significant capability in infant formula production.
---
Industry
Food, Beverage & Tobacco
Popular
News
mentioning
ASX A2M
---
Latest
News
on The A2 Milk Company Ltd
Frequently
Asked Questions
Featuring answers to some of the most frequent questions asked by investors about The A2 Milk Company Ltd
Does The A2 Milk Company Ltd (A2M) pay dividends?
No, the A2 Milk Company Ltd (A2M) does not have a history of paying dividends.
Is the A2 Milk Company a New Zealand or Australian Company?
The A2 Milk company was founded in New Zealand and its headquarters are in Auckland New Zealand. It's shares are dual listed on both the ASX and NZX. Australia and New Zealand are both major markets for A2M.
Where can I buy The A2 Milk Company (A2M) shares?
An individual can buy and sell shares with the assistance of a broker who is licensed to trade on the ASX (Australian Securities Exchange) or the NZX (New Zealand's Exchange).
Covering
The A2 Milk Company Ltd
---