QBE Insurance Full Year Result - QBE beats profit estimates & announces buyback
---
QBE Insurance (QBE) posted a much better than expected FY16 cash profit of US$898m, an improvement in its underlying operations and a buyback program. Stronger returns on its investments and cost management were partially offset by the impact of a stronger US dollar. The Underwriting Result (its underlying earnings), was also ahead of estimates, lifting by 6.2%.  p.p1 {margin: 0.0px 0.0px 0.0px 0.0px; font: 13.0px Helvetica}
Gross Written Premium (GWP) – a measure of total premiums written by insurance firms – fell by 4.6% partly due to currency fluctuations for the year ended Dec 2016. GWP was still at the upper end of the company's own guidance. Group-wide premium rate reductions were significantly more modest than in 2015. 
QBE operates in North America, Europe, Australia & New Zealand and Emerging Markets. GWP only increased in its ANZ business (its third largest division behind North America and Europe), thanks to premium growth in NSW CTP, entry into the South Australia CTP market and modest growth across New Zealand. North American Operations posted further improvements, with underwriting profit more than doubling, the group is expecting further improvements in 2017 and 2018. Its Europe business was held back by a 2.4% slide in premium rates (after a 3.2% decline in 2015). 
QBE had US$25.2bn in investments on its books at 31 December 2016. While this is a slight fall on its FY15 balance, the assets generated US$746m over FY16, boosting profits. Corporate bonds account for almost half its investments (the biggest contributor to returns). The insurer invests policyholder and shareholder funds in safer assets like cash, bonds & property trusts. 
As a way of returning surplus cash to shareholders, QBE surprised the market by announcing a three year on-market buyback up to A$1bn with a target of not buying back more than A$333m per year. QBE will pay investors a $0.33 dividend on 13 April 2017 and will trade ex-dividend on 9 March 2017. QBE surged on the result, hitting November 2015 highs. QBE shares are up around 30% since the US Election on expectation of US tax cuts and higher rates which in turn could boost returns on its US$25bn in investments 
David McMillan, the head of UK based insurance group Aviva plc's European business will join QBE as Group Chief Operations Officer in the latter part of 2017. Looking ahead, QBE said it "…anticipates that the market backdrop will remain challenging in 2017". Speculation earlier this month that German based Allianz was interested in potentially taking over QBE was behind some of the improvements over the first half of February. However, QBE has quickly shut down reports it was in takeover talks. 
For more Reporting Season coverage, please visit (VIEW LINK)
---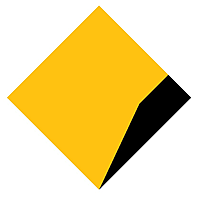 Online Stockbroker
Online Stockbroker
CommSec is Australia's leading online broker. CommSec has been committed to providing the best in online trading since 1995. CommSec helps make informed investment decisions with comprehensive market research, free live pricing and powerful...
Expertise
No areas of expertise