RBA finally unleashes the bazooka
---
If the RBA cutting rates is the entrée for markets this week, then the outcome of the US election is the main course and dessert rolled into one. Tune in to hear Darren Langer and I dissect the big picture for global markets and find out why fixed income makes so much sense right now—even with historically low rates.
Never miss an episode
Tune-in each month to hear our take on the RBA's interest rate decision and other macro matters that are influencing markets. Have a question you want us to cover in next month's episode? Use the contact form below to submit your question.
........
This material was prepared and is issued by Nikko AM Limited ABN 99 003 376 252 AFSL No: 237563 (Nikko AM Australia). Nikko AM Australia is part of the Nikko AM Group. The information contained in this material is of a general nature only and does not constitute personal advice, nor does it constitute an offer of any financial product. It does not take into account the objectives, financial situation or needs of any individual. For this reason, you should, before acting on this material, consider the appropriateness of the material, having regard to your objectives, financial situation and needs. The information in this material has been prepared from what is considered to be reliable information, but the accuracy and integrity of the information is not guaranteed. Figures, charts, opinions and other data, including statistics, in this material are current as at the date of publication, unless stated otherwise. The graphs and figures contained in this material include either past or backdated data, and make no promise of future investment returns. Past performance is not an indicator of future performance. Any economic or market forecasts are not guaranteed. Any references to particular securities or sectors are for illustrative purposes only and are as at the date of publication of this material. This is not a recommendation in relation to any named securities or sectors and no warranty or guarantee is provided. Please refer to our Financial Services Guide for more information https://www.nikkoam.com.au/adviser/fsg
---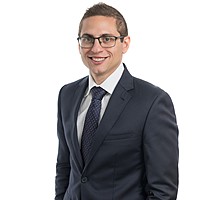 Co-Portfolio Manager, Fixed Income
Yarra Capital Management
Chris is responsible for portfolio management, including portfolio construction and trading for various Australian fixed income portfolios including the Nikko AM Australian Bond Fund at Yarra Capital Management (Nikko AM was acquired by Yarra...
Expertise