Readers' stock ideas: Best and worst in Q1
---
With the quarter drawing to a close, it's time for our first check up on the performance of Livewire readers' stock ideas from our 2017 outlook survey. This table highlights the ten leaders, as well as the ten laggards. You can access the spreadsheet  for all 263 stocks below. The average market cap for stocks in the full list is $5 billion, and average performance across the group is 0.7%, compared to the Small Ordinaries which is down 0.6% YTD (data as of  27/03/17). 
Some of the leaders are from the spicier end of the market. Gold explorer Macphersons is leading the charge after going vertical in Mid-February on the back of some impressive drill results (163m hit grading 1.94 grams of gold a tonne) as described on Livewire by Barry Fitzgerald here:  (VIEW LINK)  
Bell Potter's Tanushree Jain picked Mesoblast in their 26 stock picks for 2017: (VIEW LINK)  The stock has gained over 58% YTD.  More recently, however, Tim Kelley from Montgomery included the stock in his 'Torpedo Alert" – a list of high-risk stocks they are avoiding. (VIEW LINK)
US-based small-cap tech stock Updater had a strong move this month due to results from a pilot in their insurance vertical, as described in this recent wire by Foster: (VIEW LINK)
Silex systems, which is exposed to the uranium price through their technology, has bounced after ten years of falls. This wire from Gavin Wendt highlighted the potential for a move in the unloved uranium market, after many years on the bench. (VIEW LINK)
On the negative side of the ledger, iSentia was one of the more high-profile growth stocks to tumble in recent months. Dean Fergie from Cyan discussed the results in this recent wire: (VIEW LINK)
The remaining stocks with the biggest falls are generally under a $50mil market cap, highlighting the risks at this end of the market. We discussed important considerations and the general outlook for smaller companies in this recent episode of Buy Hold Sell, with two small cap specialists managers: (VIEW LINK)
The full listing of the 263 stock ideas, with market cap, change YTD, sector, P/E and forward P/E, is available here:  (VIEW LINK)
Receive Livewire's best insights free each morning
If you don't subscribe already, join 45,000 other Australian investors that use Livewire, and receive  our daily note, 'Trending on Livewire', at  7am  each weekday for free:  (VIEW LINK)
---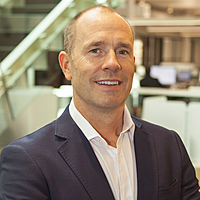 Alex happily served as Livewire's Content Director for the last four years, using a decade of industry experience to deliver the most valuable, and readable, market insights to all Australian investors.
Expertise