The starting gun has been fired.
Wesfarmers (WES.ASX) and Kidman Resources (KDR.ASX) this morning announced a proposal that would see Kidman acquired at $1.90 per share. In a discussion last year, we looked at the nature of M&A activity in the context of an industry boom and bust cycle and noted the absence of deal flow specific to the lithium sector.
Merger and acquisition activity is typically mean reverting, both at the market and sector level. When the heat comes out and the sector stabilises and starts to improve, that is usually when we start to see M&A activity. Especially in sectors that have seen a meaningful dearth of transactions.
The lithium sector started 2018 red hot; strategic partnerships, large volume offtake agreements, impending commercial production amongst juniors, all of course with a commensurate increase in share prices for any company with even the most tenuous links to the mineral.
We have since seen the heat come out of the sector, market darlings and all. Stocks with lithium exposure have seen their share prices fall heavily; pricing pressure on the underlying mineral and strong short interest has cooled the expectations of even the most buoyant investor.
Even still, the depressed sector had until today, failed to attract meaningful M&A activity. We saw a large number of collaborative partnerships, term sheets, and JV deals struck on terms that reflected the initial boom market conditions. Intuitively, we should expect some corporate activity that looks to take advantage of share prices that sit anywhere up to sixty percent lower than the all-time highs.
Confidence is key. Management and boards that see a willingness to do deals elsewhere in the sector will draw confidence to engage in M&A themselves.
Wesfarmers have pulled the trigger and injected confidence. The cyclical nature of M&A and a lack of deal flow amongst the lithium players would suggest that this might well be only the start of more sector M&A to follow.
---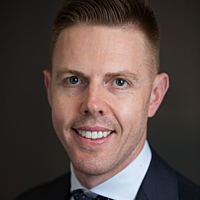 Chief Investment Officer and Managing Director
Harvest Lane Asset Management
Established by Luke and his partners in 2013, Harvest Lane seeks to generate superior, risk-adjusted returns regardless of prevailing market conditions with a particular focus on 'corporate events', including mergers and acquisitions.