Reality bites - the importance of long-term sustainability
---
The one thing I think investors won't be able to ignore in 2020 is genuine sustainability. And by that, I mean a company's ability to create and maintain sustainable earnings and cashflows as we move through the cycle.

Over the last few years, a scarcity of growth and yield has led to a premium being applied to companies that have exhibit those characteristics and consequently valuations have become exuberant and sometimes completely irrational.
Globally we've seen instances of this in the tech space with companies such as Uber, WeWork, Lyft and Pinterest. If we look at tech giant Uber as an example - the company has experienced massive growth in a relatively short period of time, completely changing the way we commute.
But despite being a major disrupter Uber continues to lose money each quarter. In April Uber's much anticipated Initial Public Offering (IPO) was predicted to see the companies market cap reach the US$90 billion mark, today it's sitting at US$55 billion. It's currently not a sustainable cash generating business model and that's why we've seen billions wiped off its market cap since the company listed in May of this year.
Closer to home, in the domestic small cap market six small cap IPOs have been withdrawn from listing in the last six weeks due to insufficient raising demand. We're seeing a resurgence in valuation discipline as investors take a closer look at pricing and just what they're paying for. And without an established track record, investors are a lot more cautious.
2020 could be a year for some tough lessons. 1987 provided us with a lesson on economic cycles. 2008 opened our eyes to debt cycles and balance sheets. Now we may be due for a lesson on liabilities such as the impact of negative interest rates, a lack of capital discipline not to mention the limits of monetary policy to keep providing stimulus.
The heady days of reckless momentum have passed their peak and for investors, I think the new year will see a return to reality and serve as a good reminder to be discerning and look for long-term sustainability. 
Stay informed in 2020
Stay up to date with Fidelity International latest views. Hit the FOLLOW button below to be notified by email as soon as I publish my next wire.
This wire is part of the 'One thing investors can't ignore in 2020' series. To download the full ebook please click here.
---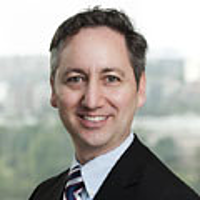 Portfolio Manager
Fidelity International
James has been portfolio manager of the Fidelity Future Leaders Fund since 2013, after joining Fidelity in 2003. Prior to that he worked at Constellation Capital Management, BNY Equities and Ernst & Young. James holds a Master of Commerce.
Expertise