Regime shift or reflationary bounce?
---
Only four months ago, markets were gripped by deflationary fear and the prospect of a US recession. The outlook has since brightened: asset prices have rallied, inflation readings have risen sharply, macro data has improved, and central banks have softened their tone. Is this a shift in US fundamentals, or a reflationary bounce?  Evidence points to the latter. Corporate sector profit growth and cashflow are under pressure. A slowdown in profit growth has foreshadowed every US recession on record. Ultimately, it's the squeeze on profits which causes companies to retrench as it causes them to cut CapEx, draw down inventory, and shed jobs. Without looser Fed policy, the risk of a US recession should continue to grow. Profits are being undermined by rising wages and poor productivity, as is normal at the end of the economic cycle. Falling profit margins and poor productivity outcomes are broad-based across sectors and not simply driven by the energy sector. The structural weakness of the US consumer is critical in that respect as it explains why higher wages are not generating stronger revenue growth.
---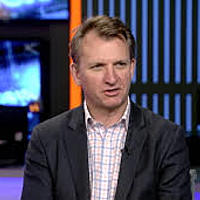 CEO & Chief Market Strategist
Longview Economics
Longview Economics, founded in 2003 by Chris Watling, is an independent research house based in London, providing three distinct yet interrelated groups of research products: Short and medium term market timing; Long term global asset allocation...
Expertise