Renewables give infrastructure an energy boost
---
Australia's infrastructure boom, with its $58 billion pipeline designed to provide for the country's growing communities, has made the sector one of the best-performing over recent times. But it is the trend towards renewables that has one fund manager particularly interested.
Jonathan Reyes, Co-head of Global Listed Infrastructure at Ausbil Investment Management says renewables is one area that is underpinning the infrastructure sector at the moment.
"The investment in renewables is phenomenal and there's no doubt as more comes into play the infrastructure sector will need to take note; this is an area Ausbil definitely wants to be a part of," he says. "The market still hasn't got its head around how to value renewables and we think that's an opportunity where we have a competitive edge."
Battery technology charges ahead
Pushing the growth in renewables is a combination of market forces, where both energy companies and the automotive industry are developing battery technology. "The amount of R&D going into battery is phenomenal," Reyes says. "We're heading for a world where every large-scale car company is going to have a full electric option that will be predicated on battery technology."
The stumbling block for renewables was always battery storage so the R&D going into this area is giving the sector a huge boost. "Battery storage is no longer a headwind so the opportunities for renewables is going to continue to grow," Reyes says.
While demand for renewables is growing across the board, most of the investment is occurring overseas. Reyes says utilities, for example, are at the frontline of reducing greenhouse gas emissions and cites US-based NextEra Energy Inc. as one he feels is managing the transition from fossil fuels well.
"At Ausbil, we need to find and support companies like NextEra that are part of the solution on the transition from coal. The days of installed coal as part of the baseload is going to continue to be something of the past in the developed world. We want to be more exposed to companies that are focused on reducing greenhouse emissions."
He adds if you have a company that is very exposed to coal that will be a strong headwind for many years to come. "We want to be part of the people pushing the agenda from the renewables perspective. You have to take a long-term approach when you're an infrastructure investor. Next quarter for us is next quarter century, not next financial quarter.
It's what drives interest rates that's important
Investing in infrastructure is reliant on a number of factors, and in Australia, the direction of interest rates is a key one. But Reyes says while the effect of rates on the valuation is important for the sector, it's just one macro component.
"The reason why rates are going up or down is the bigger driver on the sector's returns. For example, if rates are going up, there is generally higher economic activity, inflation expectations are increasing and that is a positive backdrop."
Higher interest rates can indicate that the economy is doing well and this supports the sector. For example, if you invest in a toll road, greater economic activity means you'll have more cars on the road, and tolls will be increasing because inflation is higher. While this will be offset by higher interest rates the toll road will be paying on any debt, the net result is still positive.
Reyes says if rates are rising, for example, because of an unwinding of quantitative easing, it would be a more negative scenario. "This is why it's important to understand why rates are going up and down. And within infrastructure there will be subsets that are more affected by rates."
He adds what Ausbil is trying to achieve with its Global Essential Infrastructure Fund is CPI plus 51/2, or around 8%. "Where we sit today the asset class is expecting a return of around 7.7%," he says.
Building a case for infrastructure
The Ausbil Essential infrastructure universe may only comprise around 100 stocks but it has a market cap of $A2.7 trillion, which is 35 per cent bigger than the ASX200 – and at the moment the sector is looking cheap.
"Given the backdrop of where we are today with low interest rates, overall valuations are neutral," Reyes says. "Infrastructure has been expensive for a long time but now it's the cheapest it's been since 2016."
Research from McKinsey Global Institute finds the world invests around $US 2.5 trillion in infrastructure each year in sectors such as transportation, power, water and telecommunications. However, it also found there is a chronic shortfall with the world needing an annual investment of about $US3.3 trillion through to 2030 just to support current projected global economic growth.
This cumulative investment gap of $US 12 trillion needs to be funded just to maintain core infrastructure providing an opportunity for funds such as Ausbil's Global Essential Infrastructure Fund.
Ausbil's fund invests in assets that it deems are "essential" for the functioning of society. Reyes says the assets are typically monopolistic, regulated or long-term contracted such as regulated utilities, transport, energy and communications.
Terminal case boosts Sydney Airport's prospects
While global infrastructure suits those investors who are seeking diversification outside Australian property and shares, Reyes says Sydney Airport is one stock that his fund feels fits the bill from this perspective.
"In Australia you only have one publicly traded airport company and that's Sydney Airport. What is often missed is how Australia sits in a global context and in our framework Sydney Airport is the highest quality airport that we have on a global basis."
Reyes believes the upcoming Terminal 4 is going to give the stock a boost. "The expansion as a result of T4 is not in anybody's numbers so there's an opportunity there from a growth perspective that's outside the typical income bend that people look through for Sydney Airport. We feel for long-term investors, it offers a good buying opportunity."
Invest in stable cash flow assets
Ausbil invests in securities that have assets that are "essential" for the basic functioning of a society. To find out more, click the 'contact' button below.
---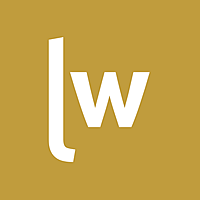 Livewire Exclusive brings you exclusive content from a wide range of leading fund managers and investment professionals.
Expertise