Reviewing the 4 major asset classes after BREXIT
---
In a recent paper, the Bank Of England (BOE) provided a list of 9 research houses view on the GDP impact of BREXIT on a 1-5 year horizon. The average impact is around 1% of GDP - so, a 1% reduction in UK GDP will impact global growth by 0.04%. If we assume world growth of 3.2% before BREXIT, it would now be 3.16%.
The short-term concern is that the world's economic growth was struggling, and investor confidence was waning prior to BREXIT!
The arguments will come thick and fast about contagion - will other countries do the same, especially those with the shared currency? Probably not, for one simple reason. If they left, their debt would continue to be in Euros + other global currencies while assets would be in the New Currency – which would have fallen substantially. Think about France leaving the EU. The value of the reborn French Franc would plummet and thus the value of their assets – yet their debt would remain the same.  Hence if European governments can cement the EU together, amid growing public unrest, they will, and they'll do it quickly.
So, it's plausible to think the economic/financial impact will be limited. Importantly, this is a not a credit event so nothing like the GFC. Contagion is a risk however it's highly unlikely that countries within the EU who share the Euro will leave – it would simply cripple them. Social implications are more of a threat and harder to get a handle on, however, for now, we need to be making decisions based on what we know.
Stocks
Global equities tumbled Friday following the unexpected BREXIT. The ASX 200 was off 3.17% keying off global futures markets that were falling sharply. Here's what the FUTURES were at our close on Friday afternoon… 
As it turned out, the DOW fell -610pts, the S&P 500 lost -75pts; the FTSE 100 lost -199pts (+265pts better off than when our market was last open), the German market fell -6.82% and the French market was off -9.04%. Hence it was a BIG down night Friday BUT not of the magnitude that was being priced when the local market closed on Friday.
We covered our current portfolio in Sunday's report – which is available here – however, we think it worthwhile covering off more underlying themes.
Banks will likely see some blowout in funding costs again – and this will likely put a cap on bank share prices in the near term.  Clydesdale (CYB), the bank generates 100% of their revenue from the UK will suffer most and will likely see sharp downgrades to earnings expectations. All of the companies we spoke about leading into the vote which derives earnings from the UK will see downgrades – to varying degrees. Think Henderson Group (HGG), CSL, Macquarie  (MQG) A lower British Pound is negative for earnings. QBE has a UK business while Suncorp (SUN) does not. Stay with SUN.
Resources benefit from stronger global growth, so anything that detracts from that is a negative for resource earnings, however as outlined above, we believe the hit will be small and of more importance will be the fate of the $US. We now assume that the US Federal Reserve will hold rates lower for longer, a rate hike is now not being priced until 2017 at the earliest....what happened to the four rises this year that was forecast around Christmas! Gold stocks, of course, rallied very strongly on the result. However, we continue to think Gold is overbought in the short term. 
High yielding industrial stocks should remain well bid for now – given the environment of low rates. Here is a chart of the Australian 10-year bond yield breaking under 2% of Friday. Low rates will continue to support the yield trade
Australian 10-year bond yield Monthly Chart
Above all, stock selection continues to remain key given the market is expensive. However, it's fairly clear to us,  this is not a situation worthy of mass capitulation, or panic. We remain bullish US stocks targeting fresh all-time highs into 2017.
S&P500 Monthly Chart
Bonds / Hybrids
Fixed income (Bonds and Term Deposits>1yr) and fixed income like securities such as Hybrids account for about 12.3% of Australian Self Managed Super Funds (SMSF's). The impact here on Friday was minimal, Government Bonds rallied, pushing yields lower. However we doubt many of you will have a high concentration of your active assets in Government Bonds.
More relevant here is corporate debt, and specifically listed corporate debt on the ASX. Hybrids account for 6.6% of  SMSF assets. On the whole, these felt little impact on Friday, and we doubt they will going forward. If anything, the recent market volatility may prompt the marginal 'equity investor' to buy more of these less 'volatile' debt-like securities. Interest rates are likely to go/stay lower, improving the 'relative returns' in these instruments., however, it is important to watch the Credit Default Swap (CDS) market for any signs of increasing risk in these instruments. The main point here remains the credit quality of the underlying issuer. If the perceived risk here changes, we may see a sell-off – but this has not materialised yet.
The most recent bank Hybrid to list on the ASX was the CBAPE. On Friday it closed down -0.39% to $102.60 on normal volume. The Macquarie Capital Note (MQGPA) – which you could argue is a riskier exposure saw some slight selling (-0.89c) however it had been well bid in days leading up to the vote and still trades at $100.61. In the Insurance space, the Suncorp Hybrid (SUNPC) lost -25c to close at $101.25 – again, nothing untoward here. 
Cash
Cash rates are likely to go lower in Australia with one more cut by September factored as a certainty by the futures market, but then only a 40% chance of the second one. Also, remember that institutions are sitting on record levels of cash, this can continue for months but will come back into the market at some stage. Two obvious catalysts for buying would be a large correction from stocks ( we saw some of this on Friday) or certainty returning to Europe.
Property
We're not a property report. However, common sense suggests that the BREXIT will have little or no bearing on the local property market, other than ensuring that interest rates stay lower for longer – which is ultimately supportive for residential and commercial property prices. Property may actually get a safe haven "bid" while stocks remain very volatile but as we know extra supply in the unit market is of concern over the next 1-2 years.
Summary
We remain bullish equities for into 2017 but it may take some time for the dust to settle after BREXIT and volatility is likely to persist. Stock selection will unsurprisingly be even more important than usual during this current period of heightened volatility. However, the situation that is before is NOT another GFC style event despite the media hype.
Overnight Market Matters Wrap
The US markets followed the performance of UK's and closed down 610 points (-3.4%) to 17,400.75. The broader S&P500 closed slightly weaker, down 76 points (-3.6%).

Uncertainty remains with global investors, as the Volatility Index (VIX) jumping 49.3% last Friday.

Iron Ore Futures dropped 2.5% lower last Friday, to US$50.61/t.  However, we expect an outperformance in this sector, particularly with BHP after ending its day in the US an equivalent of 4.4% higher to $18.34 from Australia's previous close.

The September SPI Futures is indicating the ASX 200 to open 20 points higher, above the 5,130 level.
Original article appeared on Market Matters blog:  (VIEW LINK)
---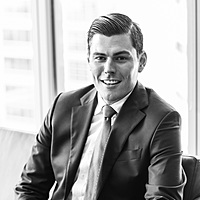 Market Matters is an online investment and share trading advisory service designed for those that want to take their wealth further. We specialise in advice for active share market investors, including those new to the markets or those with a Self...
Expertise
No areas of expertise