Riding the market with Monash Investors
---
Monash Investors aims to achieve high rates of absolute returns by investing in a small number of compelling stocks with considerable upside while shorting expensive stocks at risk of falling. With the market having seen extreme volatility over the last eight weeks, Monash is running a zoom webinar to update investors on how they have managed the extreme moves within their investing framework.
They will discuss how Monash Absolute Investment Fund has performed, some changes to the portfolio, and the fund's major stock positions. The fund will also cover the opportunity open to investors from the proposed conversion of their Listed Investment Company (LIC) structure to an Exchange Traded Managed Fund.
The webinar is to be held midday (AEST) on Tuesday 5th May. With a maximum capacity of 500 for this webinar, please register below to secure your spot
........
Disclaimer: This article is for informational purposes only and should not be considered financial advice. The article may contain the views or opinions of third party contributors to Livewire Markets. These contributors have not considered your objectives, financial situation, or needs. The information in this article should not be relied upon as a substitute for personal financial advice. Livewire Markets recommends that you seek independent advice before you apply for any financial product or service. Livewire Markets is exempt from requiring an AFSL under ASIC Regulatory Guide 36, section 66.
---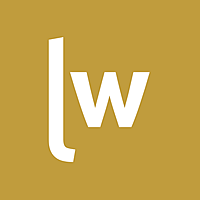 Livewire Exclusive brings you exclusive content from a wide range of leading fund managers and investment professionals.
Expertise