RIO: Strong balance sheet and solid free cashflow
---
RIO reported underlying NPAT of US$10.4bn, up 18% year on year. This was largely in line with our estimates as well as consensus. The balance sheet finished the year in a strong position with US$3.6bn of net debt (this was better than expected however seems largely timing related with a tax payment deferred to the 2H). The final dividend of US$2.31 represented a payout of 70% earnings which was higher than the company policy of 40-60% albeit slightly below market expectations.
No major surprises in production, costs and capex guidance
There was no change in the production guidance across the key Iron ore, copper and aluminium assets. Pilbara shipments guidance for 2020 had already been reduced by 6-9Mt due to the impact of Tropical Cyclone Damien.
Iron ore cost guidance $14-15/t is in line with 2019 and again market expectation, however copper costs are expected to increase in the second half.
Capex guidance was also unchanged at US7bn for 2020 and US$6.5bn for 2021 and 2022. Within the capex guidance is US$1bn of climate related spend to reduce emissions by 30% by 2030.
Commodity prices to drive the outlook from here
With production, costs and capex updated, the market will move back to focussing on the outlook for the key commodities. Iron ore prices are expected to peak this year however the speed of the decline will depend on Chinese steel production. Copper and Aluminium prices will depend on impacts to global industrial production from coronavirus and the extent to which we see expansionary fiscal policy in China to kickstart the economy. In the absence of improving commodity prices, the investment case for RIO rests largely on the strong free cash flow and circa 6% dividend yield as production volumes are not anticipated to grow appreciably.
The Paradice Investment Management  difference comes down to accountability, alignment, experience and performance. Click 'FOLLOW' for more investment ideas.

This wire was authored by David Moberley 
---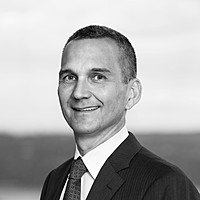 Director, Head of Large Caps
Paradice Investment Management
Troy is a Director at Paradice and manages the Australian Large Cap Equities portfolios. He has over 19 years' finance experience with 17 of those gained in the Australian equity market. Troy also has an MBA from London Business School.
Expertise