Robust engagement and sustainable high-quality returns
---
Morgan Stanley Investment Management (MSIM) is adamant that understanding ESG risks and opportunities is required for successful long-term compounding. There is a school of thought that there is some kind of trade-off between worrying about ESG factors and returns. The MSIM International Equity team think this is completely wrong. "ESG is not just about minimising risks it's also about opportunities".
The concept of "sustainable compounders" underpins Morgan Stanley's Global Sustain fund and the Morgan Stanley Global Quality fund, both of which are rated "Recommended" by Lonsec and Zenith.  Global Sustain is a high-quality, low carbon portfolio of 25 – 50 of the highest quality compounders in the world at reasonable valuations. The Global Quality Fund comprises between 35 and 55 stocks, 80% of which are in software and services, healthcare and consumer staples. For more information please click the links below.
Morgan Stanley Global Quality Fund
Morgan Stanley Global Sustain Fund
Disclaimers
Lonsec
The rating issued for (APIR ETL8936AU – March 2021; APIR ETL9199AU - March 2021 is published by Lonsec Research Pty Ltd ABN 11 151 658 561 AFSL 421 445 (Lonsec). Ratings are general advice only, and have been prepared without taking account of your objectives, financial situation or needs. Consider your personal circumstances, read the product disclosure statement and seek independ¬ent financial advice before investing. The rating is not a recommendation to purchase, sell or hold any product. Past performance information is not indicative of future performance. Ratings are subject to change without notice and Lonsec assumes no obligation to update. Lonsec uses objective criteria and receives a fee from the Fund Manager. Visit lonsec.com.au for ratings information and to access the full report. © 2021 Lonsec. All rights reserved.
Zenith
The Zenith Investment Partners (ABN 27 103 132 672, AFS Licence 226872) ("Zenith") rating (ETL8936AU assigned November 2020; ETL9199AU assigned November 2020) referred to in this document is limited to "General Advice" (s766B Corporations Act 2001) for Wholesale clients only. This advice has been prepared without taking into account the objectives, financial situation or needs of any individual and is subject to change at any time without prior notice. It is not a specific recommendation to purchase, sell or hold the relevant product(s). Investors should seek independent financial advice before making an investment decision and should consider the appropriateness of this advice in light of their own objectives, financial situation and needs. Investors should obtain a copy of, and consider the PDS or offer document before making any decision and refer to the full Zenith Product Assessment available on the Zenith website. Past performance is not an indication of future performance. Zenith usually charges the product issuer, fund manager or related party to conduct Product Assessments. Full details regarding Zenith's methodology, ratings definitions and regulatory compliance are available on our Product Assessments and at (VIEW LINK). com.au/RegulatoryGuidelines
---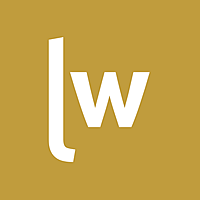 Livewire Exclusive brings you exclusive content from a wide range of leading fund managers and investment professionals.
Expertise