S&P 500 Index – Over the past 100 years December has never been the Worst calendar month of the Year
---
I note that the worst monthly return of 2017 for the S&P 500 Index was a loss of -0.04% way back in March. Interestingly, over the past 100-years, December has never produced the worst monthly return of the calendar year. History is certainly not on the side of market prognosticators expecting a dip in December.
---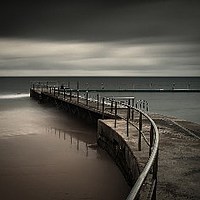 Statistical Research & Data Analyst
Andrew has over 25 years' experience in the Australian financial markets sector with extensive knowledge of both equity derivatives and statistical analysis (predictive techniques). Andrew is responsible for delivering evidence based market...
Expertise