Savvy investors tune in for more inventory growth at Bellevue Gold
---
Plus, beaten-up Syrah wins an analyst's heart while the bidding race for Cardinal puts the spotlight on fellow West African gold explorer Tietto.
No big move either way in the gold price in response to Biden's US election victory, as confirmed by Sportsbet paying out on Thursday morning at any rate.
There might yet be a big gold price swing but in the meantime the big-name gold stocks are being left to drift on the basis that they are fully priced for circa $US1900/oz gold.
In the absence of gold doing something to wake up the trading desks, the focus has shifted to the explorers/developers making a difference to their story with the drill bit.
That has been noticeable this week in Bellevue (BGL) which has ticked up to $1.23, giving it a market cap of just over $1 billion.
The drive in the stock comes from its previous advice that it would be updating its resource estimate for its namesake project in WA sometime in the December quarter.
So, it can't be far off now. Bellevue currently stands at 860,000oz at a spectacular 11.6g/t gold in the indicated category, part of the overall 2.3Moz global resource grading 10g/t.
The company has been adding ounces in quick fashion ever since it acted on a hunch back in 2017, when it was a 5c stock with a $13m market cap, that the historic Bellevue mine had more to give.
Discovered back in the 1890s, Bellevue had a recorded production history of about 800,000oz at a grade of 15g/t. It produced its last gold in 1998 and not much happened until Bellevue (formerly Draig) came along.
While anticipation of the coming resource upgrade has been driving the stock recently, there is also growing interest in what Bellevue's regional exploration efforts can come up with to add to the story.
It is a story that has the overlay of Bellevue being an obvious takeover candidate for the multiple mill owners in the district. No matter who they are, they would all love to be putting some 10g/t dirt through their mills with gold at $US1900.
SYRAH (SYR):
It's been a long time since a "Buy" recommendation on graphite stock Syrah (SYR) has been sighted, or cared about, for that matter.
So it's worth mentioning analyst Mark Fichera at Foster Stockbroking recently penned a note on Syrah's September quarterly.
Fichera ended up with a $1.03 price target, which is kind of interesting given the beaten-up Syrah last traded at 46c.
Syrah is of course the former glamour stock that built the world's biggest graphite mine in Mozambique with the notion that its product would fetch $US1,000 a tonne.
But in the September quarter it received $US470/t for finished product inventory, the emphasis there being inventory because the Balama mine was shuttered in March pending a recovery in prices.
Apart from its traditional industrial uses like putting the lead in your pencil, graphite, after value-adding processing, makes up the anode side of lithium-ion batteries.
While much has been said about lithium, nickel, manganese, cobalt and some other "battery metals" sitting over in the cathode side of lithium-ion batteries, precious little has been said in recent times about graphite.
It is plugged into the electric vehicle and storage of renewable energy revolution as much as the cathode side materials. And given China's dominance of the anode supply chain, Balama remains one highly strategic asset.
The market knows that but clearly does not want to pay up for Syrah while continuing depressed graphite prices keep Balama out of action.
But with all the excitement around what the September quarter surge in global EV sales mean for the cathode materials, graphite's day in the sun might not be too far away.
In the meantime, Syrah has been moving up the value chain by becoming a vertically integrated anode producer, with Balama to supply an anode production plant in the US.
TIETTO (TIE):
The shootout between Russian and Chinese interests for Cardinal (CDV) with its 5.1Moz Namdini gold reserve in Ghana has got all too complicated to follow.
But the fact that the duelling started out at 45c a share, and is now around $1 a share, serves as a reminder that there is value to be had in the ASX-listed West African explorers/developers while their home market remains WA-centric.
Canaccord thinks that could be the case with Tietto (TIE). It has a 90c price target on the stock which compares with its last sale at 43c.
Tietto was mentioned here back on March 27 when it was 21c as one to watch as a potential takeover target.
That has not happened, but as was well-flagged by the company, its resource base at its Abujar gold project in Côte d'Ivoire has just tipped over the 3Moz mark, with drilling continuing for another resource upgrade in mid-2021.
The latest resource update came with a lower overall grade. But as Canaccord noted, that won't affect the first five years or so of a future operation when a higher-grade core will be mined.
A preliminary feasibility study is also in the works for release in the March quarter.
Not already a Livewire member?
Sign up today to get free access to investment ideas and strategies from Australia's leading investors.
---

Follow Barry FitzGerald's wires
---
---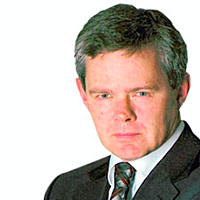 Principal
Independent Journalist
One of Australia's leading business journalists, Barry FitzGerald, highlights the issues, opportunities and challenges for small and mid-cap resources stocks, and most recently penned his column for The Australian newspaper.
Expertise