Sellers' expectations need to adjust
---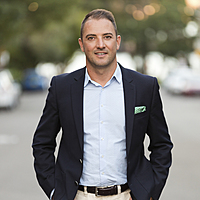 Matthew Hayson
Cobden & Hayson
A phrase consistently heard in the current property market is "I wish the media would stop talking the market down". Is the media being made a scapegoat for the market's cyclical fluctuations and corrections which often result in people not achieving the sales results they'd hoped for?
Now that property prices are declining, we often hear people blaming the media, the banks, neighbours for selling cheap or buyers for being lowballers. People don't like to acknowledge that they may have overpaid for a property, made an unfortunate investment decision or just had to sell before any growth is realised. In fact, right across the Sydney market many sellers are grappling with the concept that they will be selling their property for less than what they paid for it several years ago.
But surely this is Sydney, the golden ticket to property wealth and growth? Unfortunately, sellers must accept the realities of the current market and move forward. Those that are choosing to ask prices 10-15% above where buyers are prepared to trade are seeing their properties remain stagnant on the market.
The Inner West has felt this market shift harder than most other regions and premier areas like Balmain have seen prices decline by around 9% year to date. Add another 5% drop through 2017 and you're starting to see a pretty reasonable price adjustment in an area where many properties sell in excess of $2-3m. However, it must be noted that this adjustment was expected and comes off the back of immense growth over the past five years.
The concerning thing for those looking to sell is that the auction clearance rate across Sydney is at 50%. This highlights that we're well and truly in a buyers' market and that many sellers' expectations haven't adjusted enough to this new environment. Domain published an article in June noting that buyers are taking a 'wait and see' approach to the market. This is true however buyer numbers and online enquiry rates remain strong suggesting there is still interest. Evidently, buyers have an appetite to purchase but just aren't seeing good enough value in the properties currently on offer. In our view, if good value is demonstrated, buyers won't 'wait and see', instead they'll move quickly, which is why well-priced properties are still attracting competition and selling above reserves.
There are many who view this market as the ideal environment to make a move. A growing family, job relocation, lifestyle change or avoiding renovation are common reasons people are placing their properties on the market right now. So why not take advantage of an environment where many sellers are willing to negotiate, there is far less competition among purchasers and minimal pressure to make a quick buying decision? Perhaps it's time to look at the market from a different perspective. Rather than worrying that prices have declined and you've lost money that never really existed, it's better to focus on the changeover costs of moving from one property to another, which have actually improved in this environment.
---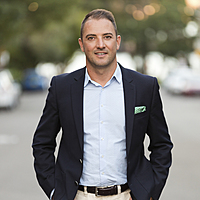 Beyond being incredibly experienced, Matt is dedicated to constantly evolving his craft. 23 years in real estate in the Balmain area. Records set in Balmain, Rozelle, Leichhardt, Birchgrove and Balmain East. Business owner and founder of C & H.
Expertise