Shares in microblogging giant Twitter (TWTR) have hit all-time lows as the stock continues to get pummeled of late
---
Shares in microblogging giant Twitter (TWTR) have hit all-time lows as the stock continues to get pummeled of late. The share price is down nearly 40% year-to-date after dropping another 15% today so far. The catalyst for today's plunge is the end of the 180-day lock-up, which has restricted the sale of over 80% of the company's equity. However, the stock wasn't exactly thriving beforehand, and has been in trouble ever since the most recent earnings release. While the company did beat estimates for revenues and earnings, subscriber growth was worse than what investors preferred. The company's monthly active users is up to 255 million, but growth rate is only 6%. For a company not making a profit, 6% growth won't cut it in the eyes of investors. Still, it's too early to dismiss Twitter, given it's large user base and overall popularity.
---

Follow Jay Soloff's wires
---
---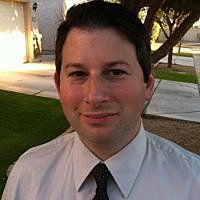 Research Analyst
Argonath Financial
I'm an investments analyst for a US-based independent investment research firm. My focus is on economics, options, and all types of stocks, but especially tech, Internet, and renewable energy companies. I have experience as a options market...
Expertise
No areas of expertise