China last year merged China Ocean Shipping Group and China Shipping Group to form China COSCO Shipping Corp as part of the government's efforts to shrink industries plagued by overcapacity and create globally competitive businesses. Following the merger, China COSCO Holdings is responsible for the container shipping and terminal operations. Bulk shipping operations were transferred to its parent company, China COSCO Shipping.
Profit at container lines has been declining or moving into loss amid a slump in global freight rates. The industry has been trying to consolidate through mergers as cargo charges stayed depressed in the past five years. A.P. Moeller-Maersk Group, the Danish owner of the world's biggest container shipping company, said earlier this month that it is conducting a review that may lead to the break-up of the conglomerate that has been operating for the past 112 years. That reflects just how dire the situation is for global shipping companies at the moment.
Mergers and acquisitions are happening throughout the industry. CMA CGM SA, the world's third-biggest container shipping company, bought Singapore's Neptune Orient Lines for S$3.38 billion (US$2.5 billion) earlier this year in the industry's biggest acquisition since 2005. Hapag-Lloyd AG and United Arab Shipping Co announced in June that they have agreed to merge to become the fifth-largest container shipping company. That comes after the German company bought a container business from Chilean rival CSAV in 2014.
Spot prices to move a 20-foot container to Europe from Asia fell to US$932 in the week ended July 1, from US$1,149 in the week ended January 1, according to the Shanghai Shipping Exchange. Levies to the US West Coast dropped to US$1,166 per 40-foot box, from US$1,518. The two routes are the busiest trade lanes in the world.
The chart below comes from the CPB Netherlands Bureau for Economic Analysis, whose monthly World Trade Monitor report provides the best data on international trade. It shows no growth happening in global merchandise trade after four years of sub-par growth. That is a disastrous operating environment for shipping companies and is a symptom of the broader growth malaise afflicting the world economy.
It is not surprising then that Moody's has put the entire global shipping industry on a negative credit watch for the next 12-18 months. "The negative outlook reflects our expectation that earnings will worsen, with freight rates likely to remain depressed amid ample supply," according to Moody's analyst in a June report. "We expect that the aggregate EBITDA of Moody's-rated shipping companies will fall by 7%-10% in 2016. Such a result is much worse than the low-single-digit percentage decline we forecast in March 2016, when we changed our outlook for the industry to negative from stable."
Moody's report says that conditions will remain weak for the dry bulk segment. In particular, freight rates are very low, despite the fact that the high levels of cancellations and scrappings will keep the gap between supply growth and demand growth narrow. Moody's points out that the Baltic Dry Index remains at low levels, although it has improved somewhat from a historic low of 290 in February this year.
Moody's expects demand in the dry bulk segment to remain subdued in 2016, at a similar level to 2015, as China's slowdown continues to weigh on demand for commodities. At the same time, a large amount of new vessel deliveries are planned for 2016.
For the container shipping segment, Moody's report says that companies operating in this segment have been affected by very weak freight rates since late 2015, and Moody's does not expect material rate increases over the foreseeable future. Moody's says that while the decline in freight rates for the container shipping segment can be partly attributed to companies passing on the drop in fuel prices to their customers, it is also a consequence of ongoing oversupply in the market, in which companies order larger, more cost-efficient vessels.
As for the current supply-demand imbalance in the container shipping segment, Moody's says the situation will persist over the coming 12-18 months. Moody's expects supply growth to outpace demand growth by more than 2% in 2016, thereby keeping freight rates low. If bunker fuel prices increase materially, the segment's profitability will likely come under further pressure.
In relation to the tanker segment, Moody's says that supply growth will be large during 2016-2017 due to a heavier delivery schedule. As a result, Moody's view on this segment has become more negative with further falls in freight rates and EBITDA expected throughout 2016.
In short, a tough environment for shipping companies looks set to become even tougher.
Article contributed by Mason Stevens:  (VIEW LINK)
---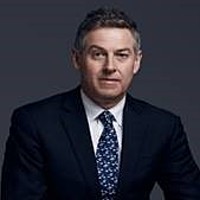 Head of Equities
Mason Stevens
Responsible for identifying domestic and international equity investment opportunities. 25 years of financial markets experience as an equity strategist, economist, analyst, portfolio manager and consultant.
Expertise