Short term trade with TPG Telecom
---
[MG1.PNG]
When a stock starts falling, it will often find support when it retraces 50 percent of the prior uptrend. This uptrend started in 2012 and ended this year. For TPG Telecom, this 50 per cent retracement happened at the end of last week. The share price managed to stabilise in the face of a savage sell-off getting underway in the rest of the market. As soon as we had a positive session in the market on Monday, TPG Telecom rallied nearly 5 per cent on healthy volume. So we are getting the first signs that a lot of the selling has dried up for now. I am expecting TPG Telecom to now bounce here and we could see a nice rally to over $9. However, a word of warning – uncertainties still exist here. A strong rally in the next several weeks or so will meet selling pressure again as investors then start to worry about what lays ahead in the February half yearly results. I would be keeping my stop losses close and look to sell into the rally.
Contributed by Fairmont Equities:  (VIEW LINK)
---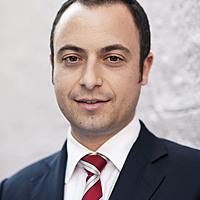 Managing Director
Fairmont Equities
Michael Gable is managing director of Fairmont Equities. We are a small boutique advisory that uniquely combines both fundamental and technical analysis. As a result, our analysis is featured regularly in the finance media such as the Australian...
Expertise
No areas of expertise