Signs of life in Mining Services
---
Runge Pincock Minarco provides software and advisory work for mining companies, and provided a strong earnings update this week. This will see the company produce $3.1m EBITDA for the 1H17, despite higher R&D spend. Given software license sales are usually skewed to the 4th quarter, they are well placed to beat consensus forecasts for the full year of $7.2m EBITDA. The higher quality software revenue was up over 43%, driven by organic growth as well as the successful integration of the iSolutions acquisition, which is exceeding expectations. However, it was the result in the Advisory division that has the most positive implications for other mining services companies. Revenue grew for the first time in five years, and given the work is focused on new mining projects, as well as M&A, it is a leading indicator for the sector. After several lean years, we are expecting other mining services companies to report improved conditions during reporting season. The strongest outlook is expected from companies exposed to the exploration spend of miners, particularly those focused on gold.
---

Never miss an update
Get the latest insights from me in your inbox when they're published.
---
---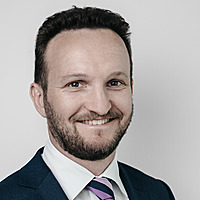 Head of Smaller Companies and Microcaps
Perennial Value Management
Andrew commenced with Perennial Value in July 2008. Prior to joining Perennial Value, Andrew was Head of Research at Linwar Securities, a boutique broker specialising in smaller company research. Andrew joined Linwar in 2003 and during this...
Expertise