Sirtex Medical - If you can keep your head, when all about you are losing theirs...
---
Days like today make me wish I was back in stockbroking because Sirtex's 'Trading Update' has created the kind of contrarian play I love. Thanks to slower SIR-Spheres sales, Sirtex's constant currency EBITDA in 1H17 will fall 9-16%. As I write Sirtex stock is down 41%, making people think the world's just ended for this company. I argue, by contrast, that nothing serious has gone wrong. Yes, you heard me right. Sirtex has cited increased competition for patients, a new drug approval for salvage metastatic colorectal cancer, and tighter reimbursement. None of these should really worry Sirtex management because once SIR-Spheres are used for more than salvage therapy, Sirtex's growth profile will be assured. We know from numerous small studies that the product works in liver cancer. That's started to be borne out in the larger studies Sirtex has designed to move SIR-Spheres from 'last line' to first line', which is where the big money is. We at NDF Research don't cover Sirtex (yet), but I suggest investors taking a medium-term view may find a lot to be encouraged about.
---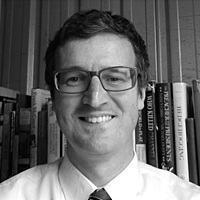 Founder and Senior Analyst
Pitt Street Research and NDF Research
I am an equity research professional who worked in stockbroking from 2001 to 2015. After 15 months doing investor relations I returned to equity research with the founding of NDF Research. With Marc Kennis I founded Pitt Street Research in July 2018.