Six Buffett quotes from the Berkshire Hathaway meeting
---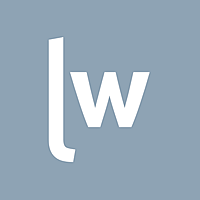 The Berkshire Hathaway Annual shareholders meeting was held on Saturday. Chairman and CEO Warren Buffett, and his right-hand man Charlie Munger shared their unscripted views on the company, the markets, and the economy. On IBM, Apple and Amazon: "When I bought IBM six years ago, I thought it would do better in the six years ... than it has. Apple is much more of a consumer products business. In terms of analyzing moats around it, consumer behavior ... they are two different types of decisions. I was wrong on the first one, and we'll find out whether I was right on the second."I could be making two mistakes on IBM. It's harder to predict in my view ... how much price competition will enter in something like cloud services.We missed (Amazon.com) entirely. We've never owned a share. I was too dumb to realize what was going to happen. "I did not think (Jeff Bezos) could succeed on the scale that he has ... I underestimated the brilliance of the execution. It takes a lot of ability. It always looked expensive ... and I never thought he would be where he is today." Charlie Munger summarised:"Jeff Bezos is a different species,"
Praise for Vanguard index funds
"It was not in the interests of Wall Street to have the development of index funds, because it brought down fees dramatically. When Jack started, very few people, certainly Wall Street did not applaud him. He was the subject of some derision. And now we're talking trillions when we get into index funds. Jack at a minimum has saved, in the pockets of investors, he's put tens and tens and tens of billions into their pockets. You're going to be 88 on Monday. In only two years, you'll be eligible for an executive position at Berkshire. Hang in there buddy."
Driverless vehicles hurting vehicle insurance business
"Autonomous vehicles, widespread, would hurt us if they spread to trucks, and they would hurt our auto insurance business. They may be a long way off. That will depend on experience in the first early months of the introduction. If they make the world safer, it will be a very good thing but it won't be a good thing for auto insurers."
Coal on the way out
"If you are tied to coal, you've got problems. Coal is going to go down over time. I don't think there's any question about that coal is going to go down as a percentage of revenue significantly."
 
Globalisation versus small business
"Massive trade should be — and is actually — enormously beneficial to both the US and the world," he said. "Greater productivity will benefit the world in a general way, but to be roadkill, to be the textile worker in New Bedford" is a painful experience, he added. "It would be no fun to go through life and say I'm doing this for the greater good, and so that shoes or underwear was all for 5 percent less."
Opportunities in Chinese market volatility
Keynes said there's always some speculation. ... People can get very excited about speculating in markets. There's nothing more agonizing than to see your neighbor getting richer. Early on in the development of markets there's probably some tendency to be more speculative than markets that have been around for a couple hundred years. Markets have a casino characteristic that has a lot of appeal. China being a newer market ... is likely to have some pretty extreme experiences. Fear spreads like you cannot believe. The way the public can react is really extreme ... and that offers opportunities for investors. Markets are there to be taken advantage of.
Summary of all six hours
The Market Watch live blog offers a good summary of key discussion points over the full six hours of prodeedings:  (VIEW LINK)
---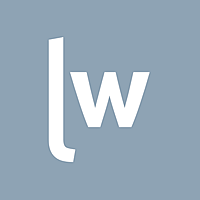 Livewire News brings you a wide range of financial insights with a focus on Global Macro, Fixed Income, Currencies and Commodities.
Expertise
No areas of expertise