Small-cap stocks – time to revisit?
---
Small-cap stocks appear to be out of favour. There is a groundswell behind diversifying portfolios into international share funds and other asset classes, beyond small-caps. But it's probably time to revisit the small-cap sector. Following the herd never makes money and sometimes keeping it simple and being rational is the best policy to produce good investment returns. Asset consultants from some of the largest industry superannuation funds have a permanent allocation to small cap funds. The reason is they know that good investment managers have the ability to consistently generate strong returns and they also understand the characteristics of the small cap market. On the surface, if you look at the returns from the Small Ordinaries index relative to the ASX 100 index, the returns look poor over five or even 10 years. However, if you delve deeper into what has happened by looking at the composition of the index, a different story emerges. View the full ASX article here: (VIEW LINK)
---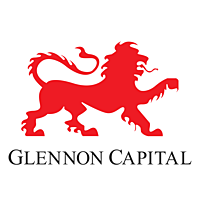 Fund Manager
ASX:GC1, ASX:CMI
Glennon Capital was founded in 2008 by Michael Glennon. Previously, Michael worked with some of the best institutional small company fund managers in Australia. In 2007, he received the IMCA Money Management Fund Manager of the Year (Small Cap)...
Expertise
No areas of expertise