Spectacular lithium hit sends Patriot to $970m – and puts spotlight on $50m neighbour Cygnus
---
The Ken Brinsden-chaired Patriot has just unveiled its best drill hit yet, sending its shares on another run. And the results it is generating at its Corvette project in Canada's James Bay highlight the potential for minnow Cygnus, which is preparing to drill its Pontax project in the Bay. Meanwhile, Essential is set to show how smaller lithium deposits can drive large valuations.
The market's latest shakedown has not been an issue for the Canadian-listed Patriot Battery Metals (TSX-V:PMET), mentioned here last week because of the excitement around its Corvette lithium discovery in Quebec's James Bay region, its planned listing on the ASX and the appointment of former Pilbara Minerals (PLS) boss Ken Brinsden as its chairman.
It was trading at $C5.86 at the time, up from its C50c start to the year. It has since taken off to $C7.08, making for a 21% one-week gain and a (fully diluted) market cap of $C885m (A$973m). So when it does arrive on the ASX, it is going to be some grand entrance.
Patriot's whoosh upwards since last week was in response to the best lithium intercept to date being returned from Corvette – 159.7m from a depth of 131.8m grading an impressive 1.65% lithium, including a spectacular 4.12% lithium over 9m.
Needless to say, Patriot's freshly-appointed chairman – Brinsden turned Pilbara's world-class Pilgangoora lithium deposit into the one of the world's biggest producers inside of six years to make Pilbara a $10.5 billion company – was super impressed with the latest drilling results.
"The scope of lithium mineralisation at Corvette is incredible, with further strong intercepts from the summer program continuing to demonstrate the scale and grade of the mineralized envelope," Brinsden said.
"Remaining open to the east, west, and to depth, in addition to the numerous other lithium pegmatite targets on the property, the Corvette project remains highly prospective beyond what we have found to date."
He was just warming up. "Corvette is one of the world's great lithium raw materials discoveries," Brinsden declared.
CYGNUS (CY5):
The James Bay region was already recognised as a lithium hotspot before Corvette came along.
ASX-listed lithium stocks Allkem (AKE), Sayona (SYA) and Piedmont (PLL) have flags flying there, as does today's interest – Cygnus (CY5).
It is the junior in the pack having last traded at 28c for a market cap of about $50m. It is also a newcomer, having secured an attractive deal in late July to earn a 70% interest in the Pontax lithium project from a Canadian junior, Stria Lithium (TSX-V:SRA).
Just as Brinsden's appointment to Patriot indicated, the Canadian mining market has been calling on Aussie expertise in the hard-rock lithium because of a skills and experience shortage in the space.
It is a function of the hollowing out of the Canadian exploration scene over the years in preference for speculative dollars making their way into marijuana and crypto-currency.
Cygnus itself is going into Pontax fully armed on the skills and experience front thanks to this week's appointment of two well-known lithium specialists – Gareth Reynolds as head of business development and Mark Calderwood as an advisor.
Reynolds has experience at three WA hard-Rock lithium mines, as well as lead geology positions at the Chilean lithium giant SQM and Mineral Resources (MIN).
Calderwood often gets called "Mr Lithium" because his co-authorship of the "Guidebook to the Pegmatites of WA," released in 2003. Pegmatites were more about tin and tantalum back then, but there you go.
He was also the lead force at Perseus (PRU) in its formative years as a West African gold producer as well as Tawana, which left the ASX after a merger, when it brought the Bald Hill lithium mine in WA into production.
Pontax is not moose pasture. It was first drilled in 2017 when things were tough in the lithium space and it has been waiting pretty much since for this second wave lithium boom for exploration to be fired up again.
All the holes drilled to date have hit high-grade spodumene-bearing lithium-caesium-tantalum pegmatites at shallow depths.
Past hits have included 9m grading 1.7% lithium from 47m, 15.6m at 1.6% lithium from 84m, and 13m at 1.4% lithium from 36m. The hits came from an outcropping pegmatite defined to 620m in length and remaining opening in all directions.
It looks to be part of a swarm of pegmatites as there are untested outcrops north of the central area that have never been tested.
Cygnus is doing all the things needed to be done to generate additional targets, with an initial 10,000m drill program planned for the coming quarter. Given the heightened interest in the James Bay lithium province thanks to Patriot, it will be one to watch.
Cheering on from the sidelines is 6.9% shareholder Steve Parsons, the boss of WA gold mine developer Bellevue (BGL).
ESSENTIAL METALS (ESS):
The boom conditions for lithium are obviously conducive for companies to achieve some serious value creation as they move discoveries from feasibility studies to final investment decision, and through to eventual development.
And the underpinning discovery doesn't have to be of a monster size like Pilbara's Pilgangoora or Liontown's (LTR) Kathleen Valley in WA, or what is emerging in the James Bay region for that matter.
Core Lithium (CXO) – Australia's newest lithium miner as it badges itself – is an example. Since making its Finniss discovery in the Northern Territory in 2016 it has weathered the tough times to ride the return of the boom times to build a market cap of $2.4 billion.
First production is planned for the December quarter ahead of a ramp up to annual production of 160,000t of spodumene concentrate over an initial 12-year mine life at a cash cost of $US423/t versus current spot prices of more than $US6,000/t.
There is extension potential to all that as has been reflected in the growth of the Finniss resource to 18.9Mt grading at 1.3% lithium, with exploration upside to boot.
The resource base is the not the biggest around by a long shot. But the point is made that value creation in lithium explorers-cum-producers can be dramatic without having to match the scale of the Tier 1 deposits.
There are others following the same path. Essential Metals (ESS), which last traded at 43.5c for a market cap of $107m, is an example.
The mineral resource at its Pioneer Dome project, 130km south of Kalgoorlie in the Yilgarn South lithium province, currently stands at 11.2Mt grading 1.21% lithium in the North Dome area.
An updated mineral resource is expected in November which will then inform a scoping study which, in turn, will inform more detailed development feasibility studies next year.
So it is all coming with a rush, meaning Essential is in very much in valuation-creation mode beyond where it currently stands. The real move along will come when offtakes are secured. And as we all know, there is a scramble among end-users for future supply needs.
---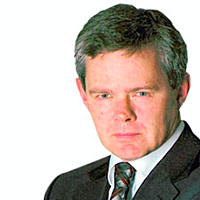 Principal
Independent Journalist
One of Australia's leading business journalists, Barry FitzGerald, highlights the issues, opportunities and challenges for small and mid-cap resources stocks, and most recently penned his column for The Australian newspaper.
Expertise