Spotlight on Ellerston Global Investments
---
In its latest LMI Monthly Update, Independent Investment Research places the spotlight on Ellerston Global Investments, a heavily discounted listed investment company that invests in global equities. The investment portfolio is biased towards global mid/small cap stocks and is an option for investors seeking to diversify their international exposures outside the global large caps. An added attraction is that the LIC pays fully franked dividends with a yield of around 3.1%. In this edition of the LMI Monthly Update we also highlight two new listed managed investments that have recently joined the ASX and take a look at the KKR Credit Income Fund which is due to list on the ASX in November. We also discuss a number of proposed changes to ASX rules that affect the listed managed investment sector.
---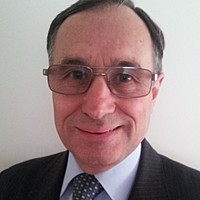 Independent Investment Research
Peter has 35 years' experience in the banking and finance industry, including 15 years as an equities analyst. Peter was a sector head in the equities research team at Morningstar with a focus on consumer and industrial companies.
Expertise