Spotlight on GBST Holdings
---
GBST Holdings (ASX: GBT) is a software company that provides information technology services to the capital market and wealth management sectors. This week, Bravura Solutions (ASX: BVS) raised its indicative takeover offer, for the second time, to a bid of $3.00 per GBT share.
GBT has also been approached by a number of other parties expressing interest in the company. In light of these developments, GBT's board has decided to commence a formal process where interested parties have been invited to submit offers to maximise the potential price for its shareholders. 
The company has a strong pipeline of new potential customers, and we believe that there are reasonable chances of further upgrades to its earnings outlook and valuation in FY20 and FY21. We continue to invest in GBT because we believe the management team has executed its recent turnaround strategy well. The business has a solid list of customers who value GBT's products and we believe in the positive long-term growth potential of the company.
We hold GBT as a research-driven investment within WAM Microcap (ASX: WMI). GBT shares are up 10.9% for the week.
---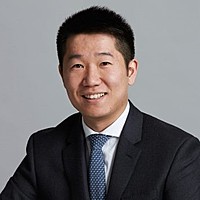 Portfolio Manager
Wilson Asset Management
Tobias has 12 years' experience in the investment industry. Prior to joining Wilson Asset Management, he spent five years as an investment analyst at Pengana Capital and he previously worked in Ernst & Young's transaction advisory services division.
Expertise