WAM Global (ASX:WGB) is a listed investment company that invests in a portfolio of global stocks. The focus is predominantly on small to mid-cap stocks although the portfolio does have some large cap holdings including Alphabet, the owner of Google. 
At 30 April the largest geographic exposure was to the US at 55.8% with France, Germany and the UK at a combined total of 20.3%. At 31 December the portfolio had a 30% cash weighting which provided the manager with a good opportunity to invest after the market falls of late last year. A significant portion of this cash has since been deployed and the cash weighting at 30 April was 11.5%.
WAM Global is Wilson Asset Management's first foray into global equities and whilst it has not had previous experience in this asset class, portfolio manager Catriona Burns has had considerable international equities experience. Catriona joined the Manager for the purpose of managing the WGB portfolio but we also note she worked for Wilson Asset Management in its early days and is very familiar with its proven Research-Driven and Market-Driven investment processes. Both approaches are used to identify and select stocks for the WGB portfolio.
WAM Global was listed in June 2018 and so does not have a meaningful performance history yet. However, since listing, the NTA has increased from the offer price of $2.20 per share to a pre-tax NTA (NTA after tax on realised gains but before tax on unrealised gains) of $2.33 at the end of April. Whilst the NTA has increased since inception, the share price has not followed. In the first few months after listing the share price remained close to the $2.20 issue price but then gradually fell to a low of $1.87 in December as global equity markets fell. The WGB share price has recovered some of its fall but at the time of writing the market price of $2.07 is still at a significant discount to NTA.
WGB provides investors with the opportunity to gain exposure to global equities and with the portfolio heavily biased to small and mid-cap stocks is suitable for investors looking to diversify away from large and mega cap securities that tend to be of focus for many international funds. WGB is yet to pay a dividend but we would expect an annual dividend at least to be paid dependent on the level of profit reserves and franking credits available. Global securities tend to have a lower dividend yield than Australian securities.
We note that whilst off recent highs, equity markets, particularly in the US do not look cheap. Potential investors need to make their own decisions on timing and be comfortable obtaining an exposure to global equities. 
Following the decline in the latter part of 2018, equity markets have staged a strong recovery in the first few months of 2019 with the S&P/ASX 200 Accumulation Index up 13.5% for the four months to 30 April 2019 delivering a respectable 12 month return to that date of 10.4%.
Click below for our full monthly update
In its latest LMI Monthly Update, Independent Investment Research takes a look at returns from the LMI sector over the past 12 months and highlights some of the better performing LMIs. With a number of capital raisings currently underway, including Regal Funds Management, VGI Partners and NB Global Corporate Income Trust, we also take a look at some of these offers.
---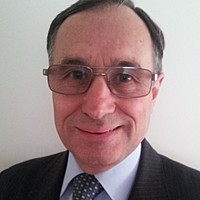 Independent Investment Research
Peter has 35 years' experience in the banking and finance industry, including 15 years as an equities analyst. Peter was a sector head in the equities research team at Morningstar with a focus on consumer and industrial companies.
Expertise