Spotting great sharemarket floats
---
Montgomery is fortunate to be able to access many initial public offerings (IPOs) that can provide the opportunity to boost returns to our investors. But one investment truth is that the very best IPOs will, for most people, be impossible to access.  Before feeling envious, realise there is much to understand about the background to IPOs that might have you questioning whether you care about being involved at all.
The average annual return for 2016 Australian IPOs was 35.8 per cent at November 30 and the average first-day return for an Australian IPO in 2016 was 16.6 per cent.
In this article published by the ASX,  learn how to assess Initial Public Offerings, and maximise returns.

You can read the full article here: (VIEW LINK)
---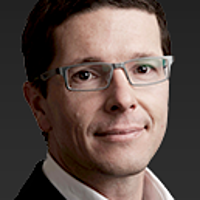 Founder and Chairman
Montgomery Investment Management
Roger Montgomery founded Montgomery Investment Management, www.montinvest.com in 2010. Roger has than three decades of experience in investing, financial markets and analysis. Roger also authored the best-selling investment book, Value.able.
Expertise