Standout stocks from the research trip
---
Only a few companies truly stood out from the 170 we met with on a recent trip. One of them, a smallcap healthcare stock, uses iPhone cameras in single-use, disposable endoscopes, and we forecast earnings to grow 3-fold over the next 4 years. We discuss this and several other standouts in the short video and report below.  
Examples of existing holdings you met with?
Ambu – Healthcare
Ambu is a small cap global medical products company listed in Denmark. Our meeting with Ambu's CEO, Lars Marcher, in New York reinforced the very positive outlook for the company. We first met with Ambu on our travels through Denmark in September 2016 and subsequent to that meeting we initiated a position in December 2016 (stock is up 40%+ from our entry price). We forecast that Ambu's earnings will more than triple from 2016 to 2020 as the company benefits from exceptionally strong growth in one of its key products called the aScope. This is a single use fibre-optic endoscope that has major benefits over existing re-usable scopes from the perspective of lowering the risk of contamination/infection while also helping to lower overall costs for hospitals.
Henry Schein – Healthcare
Henry Schein is a leading global distributor of healthcare products, primarily to dental, medical and veterinary clinics. We met with Henry Schein's CEO and CFO in New York and the meeting further strengthened my confidence that the company remains on track to continue delivering consistent double-digit EPS growth into the future. This consistency is evidenced by the fact that Henry Schein has grown sales and earnings every year except one since 1994, including the past seven years at a double-digit pace.
Any interesting new stock ideas to come out of your trip?
UnitedHealth – Healthcare
UnitedHealth is the largest health insurer in the US and is also a leading provider of wellness solutions, technology and pharmaceutical benefits. While we have followed UnitedHealth for a number of years, our meeting with management at their head office in Minneapolis further highlighted the key competitive advantages that come with UNH's scale, integrated health benefits & services business model and the importance of 'big data' in managing healthcare. Since 1999, UNH has delivered a +14% revenue CAGR and +19% EPS CAGR and we believe the company remains in a strong position to continue delivering superior operating performance moving forward. Trading at just over 17x forward P/E multiple you are only paying a slight premium to the market for this high-quality company.
Broadridge Financial – Financials
Broadridge Financial provides a range of technology based outsourcing solutions to the financial services industry. All of the top 10 global banks are clients and the company has a 98% client revenue retention rate given their proven ability to lower costs and improve efficiencies for clients. The pipeline of new business remains strong and should help the company to continue delivering 8-12% EPS  growth moving forward. Four of our team members have met with the company over the past couple of years and we all agree this is an impressive company. We continue to build out our investment thesis and monitor the name for an attractive entry point.
Ulta Beauty - Consumer Discretionary
Ulta Beauty (the largest beauty retailer in the US) is a company with a management team at the helm that are great students of what has and has not worked well in the retail world.  This, together with their unique strategy and shopping experience, is a key differentiator and affords them the ability to compete effectively and continue to outpace overall category growth rates. Ulta is extremely profitable and has consistently been able to generate returns on capital in excess of 20%.
What changes would you expect to make to the portfolios as a result of the trip?
In many ways, the research trip reiterated our conviction behind the bulk of our portfolio biases, and confirmed our view that many of the best investment opportunities at the moment are in SMID companies. We uncovered a number of hidden gems in a sector that is not well covered by analysts.  Many of these companies are in the sweet spot of the business cycle – that is – once companies have moved past the start-up phase they enter the SMID cap stage where their business model has been improving and they are on their way to build a strong franchise with improving  balance sheet and cash flows, yet still plenty of growth opportunities to exploit.  
We feel we have bolstered our 'artillery' of investment ideas that a ready to be deployed subject to valuations becoming more attractive. In light of some of the disconnects we have seen in the market, we feel it is a matter of time before we see volatility start to pick up again - at which point we expect to see some great buying opportunities.
See part one here
In part one of this report we discussed the seven key takeaway thematics from the trip. You can see it here:  (VIEW LINK)
General commentary on market activity, sector trends or other broad-based economic or political condition should not be taken as investment advice. References to specific securities should not be taken as recommendations. This article is intended for use by adviser s and wholesale investors. Retail investors should not rely on any information in this document without first seeking advice from their financial adviser. In Australia, this document is issued by Bell Asset Management Limited (BAM) ABN 84 092 278 647, AFSL 231091. Details of Bell Asset Management's provision of financial services to retail clients are set out in our Financial Services Guide, a copy of which can be downloaded from our website.
---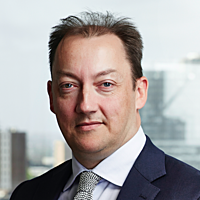 CIO and Co-Portfolio Manager
Bell Asset Management
Ned Bell is Chief Investment Officer and Portfolio Manager at Bell Asset Management ("BAM") and is also a shareholder. Ned has 20 years of experience in the investment management industry in the US and in Australia managing retail and...
Expertise