Starpharma (ASX:SPL) - It's big business putting new life into old drugs
---
If you've looked at the Life Sciences sector in Australia any time in the last ten years you would likely have come across Starpharma (ASX: SPL), now a >A$250m company. That's because of Starpharma's 'VivaGel'. As an anti-microbial polymer coating for condoms VivaGel is genius - the statistics on condom slippage and breakage suggest it can be 2-3%. Starpharma also has evidence that VivaGel can treat a common female health condition called bacterial vaginosis. However VivaGel isn't necessarily where the really big money is. I think Starpharma's biggest news yet was a year ago when AstraZeneca licensed the company's 'dendrimers' for use in cancer drugs. Dendrimers are complicated but powerful molecules that represent Starpharma's technology base. This innovative company has a large body of knowledge on how drugs can change their properties for the better when you formulate them with dendrimers. Big Pharma is now paying up to use this know-how - for the first product AstraZeneca develops using dendrimers, that company will pay up to US$124m in milestones. It will pay up to US$93m for each subsequent product.
---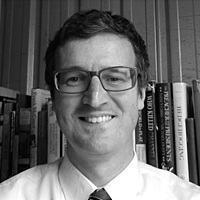 Founder and Senior Analyst
Pitt Street Research and NDF Research
I am an equity research professional who worked in stockbroking from 2001 to 2015. After 15 months doing investor relations I returned to equity research with the founding of NDF Research. With Marc Kennis I founded Pitt Street Research in July 2018.