Start-ups or disruptive corporations? Where best to invest?
---
Big news in disruption in the next few days, with Amazon reporting Friday morning (Aussie time), Google the day after and Apple on Thursday. An equal dollar investment in all three has returned 35% since 1 January this year – and this is before the fall in the Australian dollar, which pushed that return to just under 40%. This reporting season is expected to show the very big difference between disruptive companies compared with those that call themselves 'tech' but are really just struggling with yesterday's business model. Case in point: IBM which has just reported its 14th consecutive drop in sales, along with a guidance reduction. Yet at the same time, Silicon Valley VC is reportedly struggling with valuations which are increasingly being considered as inflated. What's going on? We are moving out of the age of innovation and into the age of deployment. What does that mean for investing? Read more at (VIEW LINK)
---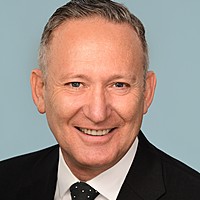 CIO of Loftus Peak, a specialist global fund manager with a track record of successful investment in some of the world's fastest-growing listed businesses.
Expertise