Strong results for IDP Education
---
English language testing and international student placement company IDP Education released another strong set of result for the 12 months to June 2018. Net profit after tax increased 24 per cent while earnings before interest, tax, depreciation and amortisation (EBITDA) increased by 30 per cent relative to the prior year.
In its core value driving IELTS (International English Language Testing System) business, volume growth of 23 per cent in the six months to June almost matched the 28 per cent growth recorded in the first half of the financial year. While the year over year growth in volume was boosted by the reduction in test volumes in India caused by the removal of the 50 Rupee note from circulation in the prior year, underlying volume growth was still close to 20 per cent for the year.
IDP's investment in service and new test centres is driving share growth, both its share of IELTS tests (relative to the other distributor of the test, British Council), and within the broader English language testing market.
The company's investment in the development of a computer based test will benefit it in future years as it lowers costs, increases testing capacity within existing test centres and improves the test takers experience with far shorter result turnaround times. Computer based testing has been rolled out to all capital cities in Australia and will be ramped up to three tests offered per day in the next few months. This will provide IDP with an expansion in its testing capacity such that it can start marketing the new computer based test.
Importantly, the new product will potentially neutralise the current point of difference offered by rival test PTS, while establishing a first mover advantage in computer based IELTS testing for IDP in overseas markets in competing with British Council. IDP expects 15-20 per cent of its IELTS tests to be taken using the new computer based product in FY19, as it begins rolling the product out globally.
This positions the business for continued strong growth and improving free cash flow generation with the bulk of the required investment in computerisation behind it from the end of FY19.
Student placements volumes increased 15.3 per cent in FY18, driven by IDP's expansion into tertiary education destinations beyond Australia. Students travelling to colleges in the UK, Canada, US and New Zealand contributed 88 per cent of the volume growth in FY18, with volume growth in students studying in the UK (+27%) and Canada (+126%).
IDP has invested significantly in growing its agent footprint during the year, adding 13 offices. Its most significant investment was in India, with seven new offices opening during the year, taking the total to 34. This helped fuel 60 per cent growth in student placement volumes out of India, with Indian students contributing 28.4 per cent of IDP's student placement during the year.
IDP has also boosted the suite of universities it offers to students with the addition of University College in Dublin as well as Edinburgh University.
Gross profit grew 19 per cent in Student Placements, but this growth incorporates a step up in IT system licensing fees as the business carries two third party products during its transition to IDP' new platform. Volume growth was also negatively impacted by a strategic tilt away from using sub-agents to drive volumes in China, which negatively impacted Chinese volumes during the year.
The newly launched IDP website, along with the company's other websites delivered a 27 per cent increase in traffic in FY18 along with a 37 per cent increase in placement leads. This step up in volumes will help build the placement pipeline in futures years.
Investment in technology saw overheads grow 25 per cent in FY18. This step up in investment will provide scale benefits as well as a technology advantage in growing the business from FY19, as the company leverages its enhanced capabilities. The company will have rolled out its new integrated platform across all of its geographies by the end of FY19.
Overall, FY18 was a very strong year for IDP, but one in which it invested heavily in developing its platform to support longer term growth. While the stock is trading at a very high multiple of its current earnings base, the company continues to invest in expanding its opportunity for long term earnings growth.
---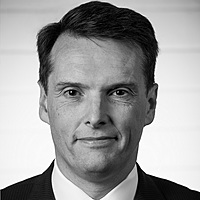 Senior Analyst and Portfolio Manager
Montgomery Investment Management
Stuart is the Portfolio Manager of The Montgomery [Private] Fund – a concentrated, All-cap Australian equity fund that aims to achieve absolute returns from a portfolio of long only Australian shares and cash. Capital preservation is paramount.
Expertise