Technicals - bank stocks - potential for a cluster of sell signals to be generated
---
The Australian banks have entered a significant phase from a technical viewpoint, given the potential has now emerged for a cluster of technical top formations / sell signals to be generated. My recent wire from mid-January highlighted that the banks were overbought on a momentum basis, which was reason for caution relating to the sustainability of the rally (VIEW LINK). If the bank stock technical sell signals are ultimately generated in a cluster/ rapid succession, it would be a negative momentum indicator for the sector outlook, signal the (negative) technical turning point in the bank sector, indicating that the corrective phase (from overbought levels) has commenced. It needs to be stressed at this stage that the bank stock sell signals have NOT been generated, but are being monitored closely.
---

Follow Angela Mangan's wires
---
---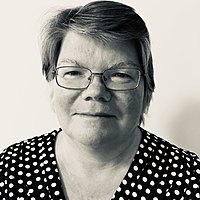 Technical Analyst
QMG Pty Ltd
Angela has over 30 years experience in the technical analysis field. She provides technical analysis coverage of major Australian and global stocks / key markets, including provision of a bespoke technical service to wholesale clients.
Expertise