Technicals - Brent (US$42.20) - major support now located at US$40.20
---
The Brent price originally generated a technical buy signal at US$34.68 on 22/2/16. A technical sell signal was subsequently generated at US$46.48 on 7/7/16(VIEW LINK), with the WTI oil price simultaneously generating a technical sell signal at US$45.18. The oil price has declined by 10% since the technical sell signals were activated. The technical outlook remains negative given there is no sign of base forming emerging. Although there has not been a further technical sell signal generated, major subsequent support is now located at US$40.20 (Brent) and at US$37.80 (WTI).
---

Follow Angela Mangan's wires
---
---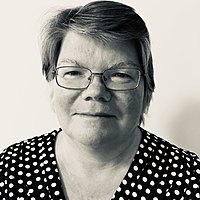 Technical Analyst
QMG Pty Ltd
Angela has over 30 years experience in the technical analysis field. She provides technical analysis coverage of major Australian and global stocks / key markets, including provision of a bespoke technical service to wholesale clients.
Expertise