Technicals - spot gold price - technical BUY signal target located at US$1288
---
The spot gold price originally generated a technical sell signal at US$1321 on 25/8/16. The gold price subsequently generated a re-entry technical buy signal at US$1216 on 2/2/17. The nominated upside technical price target located at US$1262 was reached on 27/2/17 as detailed in my previous Wire. The more recent rally has resulted in a New York close above the US$1250 resistance level occurring, which was the requirement to generate a new technical buy signal. The next upward phase is underway (from a technical perspective).

The minimum upside technical price target is located at US$1288 - the minimum expectation for a rally. 
---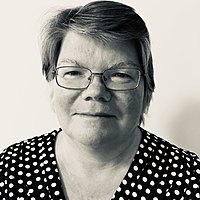 Technical Analyst
QMG Pty Ltd
Angela has over 30 years experience in the technical analysis field. She provides technical analysis coverage of major Australian and global stocks / key markets, including provision of a bespoke technical service to wholesale clients.
Expertise