Technicals - Spot gold - technical buy signal target @ US$1262 reached
---
The spot gold price originally generated a technical sell signal at US$1321 on 25/8/16. The gold price subsequently generated a re-entry technical buy signal at US$1216 on 2/2/17 as detailed in a previous wire (see below). The nominated upside technical price target located at US$1262 was reached during intra-session trading last night - which was the minimum expectation for a rally. The gold price technicals remain positive given there is no sign of a technical top formation emerging.
Previous wire from 2/2/17 can be seen here:  (VIEW LINK)
---

Follow Angela Mangan's wires
---
---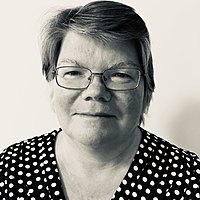 Technical Analyst
QMG Pty Ltd
Angela has over 30 years experience in the technical analysis field. She provides technical analysis coverage of major Australian and global stocks / key markets, including provision of a bespoke technical service to wholesale clients.
Expertise