Technicals – start of trend change in global markets ?
---
It was significant that technical buy signals were generated simultaneously by key Asian and US indices on Friday - Nikkei, Hang Seng and Nasdaq - which suggests the beginnings of a positive global market momentum / trend change. Index buy signals will still need to be generated in other key markets to confirm a global market turnaround, but Friday's index buy signals are an encouraging sign. The "cluster of index signals" has been effective previously in identifying major global market turning points - e.g. index sell signals were generated in June/July 2015, followed by re-entry buy signals in September 2015. Most recently, commencing in early December 2015, technical sell signals were generated in rapid succession by the Dow Jones, S&P500, Nasdaq, Nikkei and Shanghai Composite.
---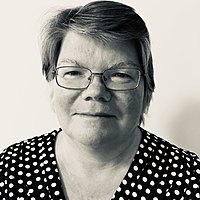 Technical Analyst
QMG Pty Ltd
Angela has over 30 years experience in the technical analysis field. She provides technical analysis coverage of major Australian and global stocks / key markets, including provision of a bespoke technical service to wholesale clients.
Expertise