The 4 questions that TechnologyOne needs to answer
---
TechnologyOne (ASX: TNE) trades on a high multiple, recently downgraded earnings, and the share price has been trending lower for the last year. Their full-year results are coming up on 21 November so what does the future hold, and what are the 4 main issues that the Company needs to address?
TechnologyOne is Australia's largest enterprise resource planning (ERP) Software as a Service (SaaS) provider. The Company is the only SaaS provider with a fully integrated ERP suite and its entire enterprise suite is delivered on mobile devices.
The business model entails TechnologyOne developing, marketing, selling, implementing, supporting and running its preconfigured solutions for customers across eight markets. They are: government, local government, financial services, education, health and community services, asset intensive, project intensive and corporate.
In early October, TechnologyOne downgraded its profit growth guidance for FY17 to 7 – 9%, down from previous guidance of 10 – 15% profit growth. For a stock that has consistently traded on a P/E nearing 40x, a downgrade of this magnitude can really impact sentiment. However, one needs to take a closer look at the reasons behind the downgrade.
Reasons for the downgrade:
Lower-than-expected profit in the Consulting business
Losses from the very public dispute with Brisbane City Council, regarding the latter's contract with TechnologyOne
Costs associated with hosting its Evolve conference, which is held every three years.
Importantly, the underlying business itself is performing well, growing at ~20%, The SaaS business continues to appeal to more customers, resulting in contract wins, with TechnologyOne able to on-board new customers rapidly. Also, its cloud offering has turned profitable earlier than expected. Whilst the stock is still currently trading on a hefty P/E multiple of ~30x, and with the Company due to report its full-year results on 21 November, investors will be looking for evidence that the strength in the underlying business can continue, as well as some answers to some important questions.
The 4 important questions for TechnologyOne:
What will the Company do with its excess cash?
Are further contract disputes likely?
Can the UK business (albeit a small contributor to earnings) stabilise after +10 years of losses?
Can the Consulting business improve in FY18, as per expectations?
Does the TNE chart give us any clues?
Is the market feeling confident about these issues? Looking at the share price chart, it looks like the answer is a "maybe". The shares have been trending lower for the last year but it is interesting to see the market reaction after the October downgrade. Whilst the shares initially dropped over 10% on the day, the market has since been happy to bring the price back up to "pre-downgrade" levels. Momentum is starting to turn higher and this bodes well for the share price. But this can be short lived if TechnologyOne doesn't have an answer for the tough questions on 21 November. It looks like a stock worth holding for now if you are in it, but after the recent bounce higher, we couldn't be purchasing it up at these levels until we receive further clarity in a few weeks time.
Any advice is general only.
Fairmont Equities uniquely combines both fundamental and technical analysis, and is featured in media outlets such as Sky News Business and The Australian Financial Review. Get our free newsletter direct to your inbox each week. Join the thousands of investors that receive our stock tips, analysis, and educational articles every week.
---

Follow Michael Gable's wires
---
---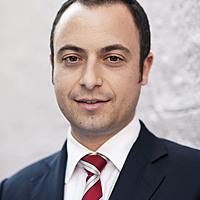 Managing Director
Fairmont Equities
Michael Gable is managing director of Fairmont Equities. We are a small boutique advisory that uniquely combines both fundamental and technical analysis. As a result, our analysis is featured regularly in the finance media such as the Australian...
Expertise
No areas of expertise